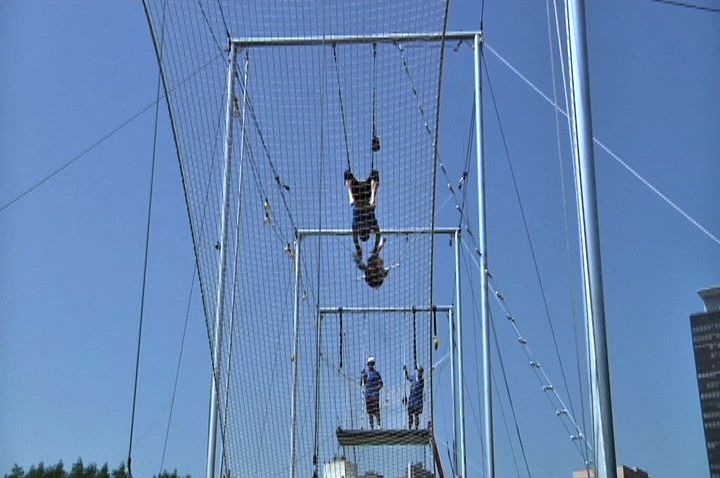 Sometimes business advice comes from the most unexpected places. For example, my trapeze instructor Benny Searle is from New Zealand. During a recent lesson he said, clearly and seriously, "It only takes one mistake to have you [come] crashing down, so listen to what I say."
Search engines are getting smarter and with so many consumers looking for goods and services online, near their home or work, your business needs to be listed on local directories like Google Places, Yelp, and at least 10 more websites.
But almost every business I encounter is making the same huge mistakes with local directories. These mistakes are costing them tons of money every month in lost revenue, but the answers are as easy as flying across the trapeze.
The other night was my first trapeze experience. The ladder is tall and narrow, about 25 feet. As you step up to the platform, a mere 10 inches wide, your heart starts beating faster. With two hands firmly on the bar you hear the first instruction: "Ready? Up!" You crouch and hop.
As you fly through the air they are barking commands at you: "Knees up! Let go of the bar! Hands out!" You have to get everything perfect or you'll miss the catch. This is just like local directory listings. If you miss these steps below you will completely miss the catch.
1) All your directory listings need to match. The only information that you can change is your description and that should be 80 percent the same.
2) You must use your actual address. You cannot use a P.O. box, mailbox store, or a fake address. The search engines are looking for real businesses that can provide solutions to people in your community.
3) The phone number you provide should be the same as your 411 directory. No exceptions.
4) Always include your website. And always use http://www.
5) Make sure you are adding the correct tags and/or keywords. Search engines will look at these tags and your website to make sure information matches so stay consistent.
6) Delete duplicate listings. One listing per directory site.
7) Seek out reviews from your clients. You should get in the habit of asking.
The last step is an important one. You need to ask people to review your business. We even have our attorney clients get reviews. I was really impressed with Emerald City Trapeze because it had signs everywhere suggesting how you could help them with a review.
Follow these instructions and you will start to see all your local directory listings rise in the search rankings. This means when people are searching for the services and goods you provide they will be able to find you quickly.
If you don't, the search engines will drop you like a missed trapeze catch.
Jabez LeBret has authored three books and is a managing partner for Get Noticed Get Found. Over the last nine years he has delivered over 700 keynote addresses in five countries. His main area of expertise is managing Gen Y in the workplace, advanced Facebook strategies, LinkedIn strategies, Google+, SEO, local directory optimization, and online marketing. He recently relocated to Chicago.