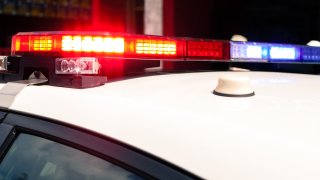 Seven children were injured in a crash involving a van Friday evening in the Greater Grand Crossing neighborhood, according to Chicago fire officials.
The collision was reported before 7:30 p.m. at the intersection of West 72nd Street and South Wentworth Avenue. The seven children were transported to Comer Children's Hospital with non-life threatening injuries.
The children weren't sitting in car seats, the Chicago Fire Department said in a tweet.
"Please use car seats," CFD added. "There is no excuse for not putting our most precious passengers in safe seating!!!!"
What led up to the crash wasn't immediately clear.