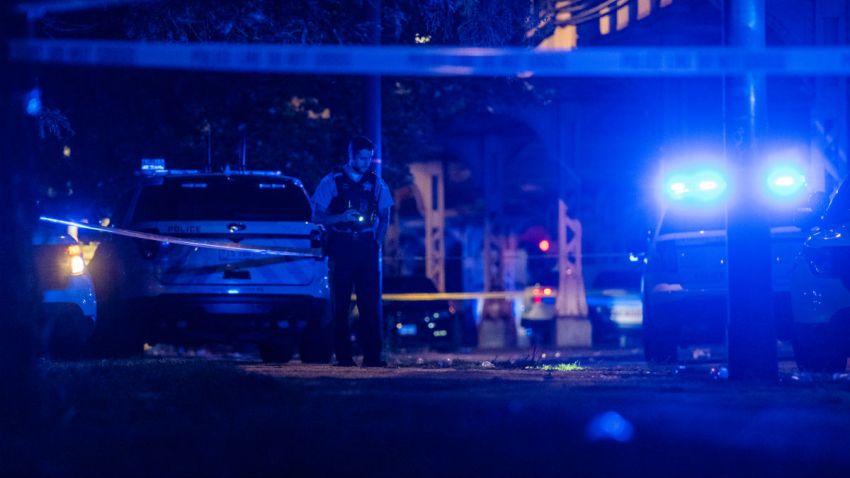 At least six people, including five women, were wounded in a shooting Sunday in Garfield Park on the West Side.
They were standing on the street with a large group of people about 2:47 a.m. in the 3500 block of West Lake Street when someone in a light-colored sedan unleashed gunfire, Chicago police said.
A man, 25, was taken to Mount Sinai Hospital in critical condition with a gunshot wound to the back, police said.
Three women were taken to the same hospital, police said. A 32-year-old was hit in the shoulder, and another 32-year-old was struck in the neck and face. The third woman, 27, was shot in the leg. All their conditions were stabilized.
Two other women were taken to Stroger Hospital, police said. The women, 37 and 38, had their conditions stabilized. The older woman was shot in the arm, and the younger one was struck in the shoulder.
The crime scene stretched across almost a block, from St. Louis Avenue to Central Park Avenue.
A group of people stood on a corner just past the yellow tape waiting for the scene to clear to get their vehicle.
They said a large crowd was gathered on Lake and playing music.
A woman who didn't want to give her name said she wasn't close enough to hear the shots but saw a multitude of people running. "They shootin'," she heard someone exclaim.
No one is in custody as Area North detectives investigate.
Copyright CHIST - SunTimes