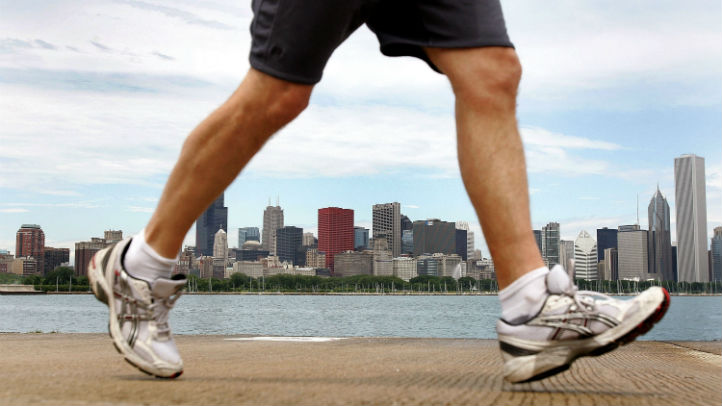 Running solo can be a long and lonely experience. It can also make it difficult to stick to your training schedule.

If you're looking to get fit for race season but need a running buddy and a little motivation, check out any of Chicago's local running groups.

There are several groups throughout the city with different paces, goals, sizes and styles, so you can pick the one that fits your needs the best.
Chicago Area Runners Association
CARA is the king of running groups not only in Chicago, but in the entire Midwest. It is the largest running organization in the region and the third largest in the nation with more than 8,600 members. If you're looking for a well-established group and a large network of runners to connect with, then CARA is your group. Runners of all levels are welcome, and you can join any of the countless training regimens that suit your racing goals. CARA also sponsors some of its own races and offers discounts to members for other Chicagoland races.
Fleet Feet Sports
Fleet Feet Sports is a running store with two locations on the North Side and one in the South Loop. But their commitment to local runners goes beyond selling them accessories. Fleet Feet sports also hosts weekly fun runs near each location. These three- to six-mile runs are for runners of all levels, and even include walkers. Once a week, each location hosts a "Chicks' Night" run just for women. On the third Monday of every month, they also host "Pint Night" runs that end at a neighborhood bar. These runs and others offer a fun way to both socialize and keep up with your training.
Lincoln Park Pacers
The Lincoln Park Pacers is one of the biggest and oldest running groups in Chicago. It formed in 1984, and its members have been running through the Lincoln Park neighborhood and along the lakefront path in rain or shine ever since. The group meets every Tuesday and Saturday for five-mile runs. After the run, the group goes to a local restaurant for dinner or brunch. Not limited to running, the Lincoln Park Pacers also occasionally organize other activities, such as ice skating, hiking and runs in other Chicago neighborhoods.
NJOY Racing
For a more personalized training experience, you can join NJOY Racing and receive a training regimen specific for your running goals this year. Coach Kimberly Shah began her training program 10 years ago with one class a week and one student. Now she offers eight classes a week and has at least 20 students in each class. Shah's own athletic background includes races of all distances, from five-kilometer road races to the Ironman. She now coaches runners for all of these races.
Frontrunners/Frontwalkers Chicago
Frontrunners is a club specifically for runners and walkers in the LGBT community. They meet every Tuesday and Saturday and split into two groups for running or walking along the lakefront path beginning in the Lincoln Park neighborhood. The runs are three to five miles long, and the walks are one to two miles. In keeping with the social aspect of the club, the two groups meet up again after the run/walk for a meal at a neighborhood restaurant.
Team Asha
Some running groups have benefits that extend beyond enhancing social lives and achieving fitness goals. Team Asha is one of them. If you're training for the Chicago Marathon, you can join Team Asha for a fee and receive marathon group training in exchange for contributing to the organization's cause. Asha for Education uses the money it makes from marathon training groups across the United States to provide basic education for children in India.