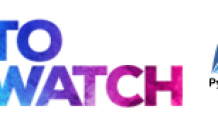 The U.S. managed to walk away with a silver medal, but a series of unexpected performances and lackluster finishes left the U.S. unable to complete what it hoped would be a medal haul this weekend.
Here are five things you might have missed in the last 24 hours in Pyeongchang:
[[474414133, C]]
1. Nick Goepper Wins Silver, Kenworthy Comes in Last in Slopestyle
Gus Kenworthy's Olympics turned into Oystein Braaten's party.
Braaten, the 22-year-old from Norway, captured the gold medal in ski slopestyle Sunday, far outdistancing the dinged-up Kenworthy, who failed to land any of his three runs and came in last.
American Nick Goepper added a silver medal to the bronze he won four years ago in Sochi.
Full recap: Goepper Earns 2nd Olympic Medal in Freeski Slopestyle
Must-see: 'This Is Us' cast sends U.S. a message ahead of next game
[[474411083, C]]
2. Defending Champ Ted Ligety Fails to Medal in Olympic Giant Slalom
Austrian Marcel Hirscher claimed the Olympic giant slalom gold medal, his second gold medal at the Pyeongchang Games.
American Ted Ligety, the defending Olympic champion who is nicknamed "Mr. GS" because of his success in the discipline, finished tied for 15th, a distant 3.21 seconds behind Hirscher.
Henrik Kristoffersen of Norway took silver and France's Alexis Pinturault earned the bronze medal.
Full recap: Marcel Hirscher Wins 2nd Gold Medal in Giant Slalom
Must-see: She Used Shiffrin's Old Skis: 7 Insane Facts on Ledecka Gold
[[474377083, C]]
3. Emery Lehman, Brian Hansen Out of Medal Contention in Team Pursuit
Suburban skater Emery Lehman will be leaving the 2018 Winter Olympics without a medal.
Lehman, competing in his second Games, was looking to make a splash with his final skating event in Pyeongchang after a disappointing finish during his first race.
Skating alongside fellow Illinoisan Brian Hansen, Lehman and the U.S. men's team failed to make the semifinals of the team pursuit, keeping them out of medal contention.
For Lehman, the team pursuit was his final event. For Hansen, he'll have one more shot at bringing home a speedskating medal.
Full recap: South Korea Leads the Way in Men's Speedskating Team Pursuit
Must-see: Anna Veith Hits Back at Bode Miller's 'Married Skiers' Comment

[[474416863, C]]
4. American World Champion Falls Short of Medal in Aerials Finals
Facing stiff competition, American Jonathon Lillis couldn't quite clinch a medal in men's aerials in Pyeongchang. It was Oleksandr Abramenko who landed in first place for gold and for the Ukraine's first-ever freestyle skiing medal.
China's Jia Zongyang's score, just a hair below Abramenko's, got him the silver medal. Russian athlete Ilia Burov won bronze.
While Lillis stomped his landings in the first two rounds of finals Sunday, so did most of his competitors, and Lillis' scores couldn't get him into the top six spots to remain in medal contention.
Full recap: Abramenko's Aerials Gives Ukraine Rare Olympic Gold
Must-see: Olympic Mascot Soohorang Takes a Spill

[[474417133, C]]
5. Japan's Kodaira Smashes 500-Meter Record
Japan's Nao Kodaira smashed the Olympic speedskating record in the women's 500-meter, beating the defending champion, South Korea's Lee Sang-hwa.
Kodaira won the race in 36.94 seconds to take the gold. Lee won the silver with a time of 37.33 seconds while the Czech Republic's Karolina Erbanova was third at 37.34.
The U.S. women's hopes for a medal in the race were dashed, with Brittany Bowe finishing fifth, and her teammate Heather Bergsma, 11th. The Americans failed to win a speedskating medal in Sochi.
The race was a particular let down for Bergsma. A year ago, she seemed destined to single-handedly end America's speedskating struggles. She won nine of 11 World Cup starts in the 1000m and 1500m distances, including world championships in both.
In the past year, though, she only won one World Cup race. And in her first two races in the Olympics, in the 1000m and 1500m, she finished in eighth place in both.
"I don't feel quite as good as I did last year," she told NBC Olympics. "I think it shows throughout the season."
Full recap: Japan's Kodaira Smashes Olympic Record in 500-Meter
Must-see: WATCH: The Top Viral Moments From the Pyeongchang Olympics