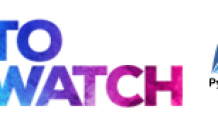 It was another jam-packed day of action in Pyeongchang from the rink to the slopes -- and there's still plenty on the line as U.S. athletes go for gold.
Ice skating took center stage once again as three U.S. duos laced up in hopes of being named the world's best. [[474403013, L]] Maddie Bowman takes her shot at a medal repeat and women's hockey faced a pivotal match.
Here are five things you might have missed in the last 24 hours from Pyeongchang.
[[474448693, C]]
1. Top Three U.S. Ice Dance Teams Advance
All three American teams are in position to contend for a medal in ice dance following the short dance portion of the competition Monday at Gangneung Ice Arena. The favorites entering the competition also asserted themselves, with Canada's Tessa Virtue and Scott Moir posting a world record-score for short dance.
The reigning United States champions, Madison Hubbell and Zachary Donohue, are in third place with a score of 77.75, two-hundredths of a point ahead of the brother-sister pair of Maia and Alex Shibutani. Madison Chock and Evan Bates are seventh, after receiving a season-high score of 75.45.
Virtue and Moir, who lead the field with 83.67 points, were Team Canada's flag bearers at the opening ceremony and have a chance to become the most decorated figure skaters in Olympic history.
A trip to the podium in Pyeongchang would net them their fifth medal between ice dance and the team figure skating event.
French ice dancer Gabriella Papadakis suffered an embarrassing wardrobe malfunction that left her breast exposed during her short program performance. Even with the wardrobe malfunction, the French couple scored 81.93 points, to take second place.

The short dance will be followed by the free dance Tuesday (Monday night in the United States).
Full recap: Americans Eye Podium After Short Dance; Canadian Pair Sets World Record
Must-see: French Ice Dancer Suffers Wardrobe Malfunction on Live TV, Still Finishes 2nd
[[474445723, C]]
2. 3 Americans Advance to Women's Freeski Halfpipe Final
Three Americans, including defending Olympic champion Maddie Bowman, qualified Monday for the final in women's freeski halfpipe.
In qualifying, which cut the field from 24 to 12, Cassie Sharpe of Canada had the highest score, followed by Marie Martinod of France and American Brita Sigourney.
Annalisa Drew of Team USA held the fourth spot, while Bowman stood sixth.
American Devin Logan did not make the cut. The final is set for Tuesday (Monday evening ET).
Full recap: 3 Americans Advance to Women's Freeski Halfpipe Final
Must-see: Are US Athletes Cursed by Korea's Unlucky Number 4?
[[474450923, C]]
3. US Women's Hockey Team Tops Finland, Advances to Gold Medal Game
The United States women's hockey team advanced to the gold medal game for a third straight Olympics after beating Finland 5-0 in the semifinal Monday (Sunday night in the U.S.).
Gigi Marvin opened the scoring just 2:25 into the opening period. Dani Cameranesi extended the USA's advantage with two goals and an assist. Jocelyne Lamoureux-Davidson and suburban Chicago star Hilary Knight had a goal apiece as they turned a 5-on-3 into two goals 34 seconds apart in the second.
Maddie Rooney made 14 saves for the shutout.
The Americans will play the winner of the other semifinal between Canada and the Russians. That game is Monday night (Monday morning in the U.S.).
Full recap: US Beats Finland to Reach Gold Medal Game
Must-see: 'This Is Us' cast sends U.S. a message ahead of next game
[[474418333, C]]
4. U.S. Men's Bobsled Struggles as Canada, Germany Share Gold
Canada's Justin Kripps and Germany's Francesco Friedrich entered the Olympics as the top two ranked bobsled drivers in the world. After the 2-man event, the debate over who is better remains unsettled.
Kripps and Friedrich finished in a dead tie, both sleds completing the four heats in 3:16.86. Their teams will share the gold medal, while Latvia took the bronze.
The tie capped a thrilling bobsled event, where the top five teams entered the final heat separated by just .12 seconds. America, though, was nowhere near that top five.
U.S. Bobsled is still coping with the loss of Steve Holcomb, who died in May. Holcomb won the bronze in Sochi, becoming the first American to win a bobsled medal in 62 years. Without him, the Americans have struggled.
Justin Olsen and Evan Weinstock led the Americans with a 14th place finish, finishing more than a second and a half behind the Germans and Canadians. Nick Cunningham and Hakeem Abdul-Saboor finished 21st for the U.S., and Codie Bascue and Sam McGuffie finished 25th.
Full recap: Canada, Germany Share Gold in Thrilling 2-Man Bobsled
Must-see: Adam Rippon to Work as NBC Correspondent at Olympics
5. Locals Fail to Medal in Ski Jumping, Speedskating
Medals are up for grabs in the men's large hill team ski jumping event, but the U.S. won't be taking one home.
Team USA's Kevin Bickner, Michael Glasder, Casey Larson and William Rhoads, finished in 9th place with 377.2 points and did not qualify for the second round.
Glasder is a veteran Norge skier, who won the Olympic Trials. His teammate Bickner set a U.S. distance record of 244.5 meters last season on the ski flying hill in Vikersund, Norway, according to teamusa.org.
In the rink, Wisconsin's Mitch Whitmore, who once trained in suburban Northbrook, was the fastest American in the men's 500m final. Still, his time of 35.13 seconds only landed him 15th place.
Full recap:
Men's Team Ski Jumping: Norway Leads After 1st Round, US Out

Mitch Whitmore finishes 15th in the 500m final
Must-see: Shut Up and Dance: The Best Moves from Pyeongchang