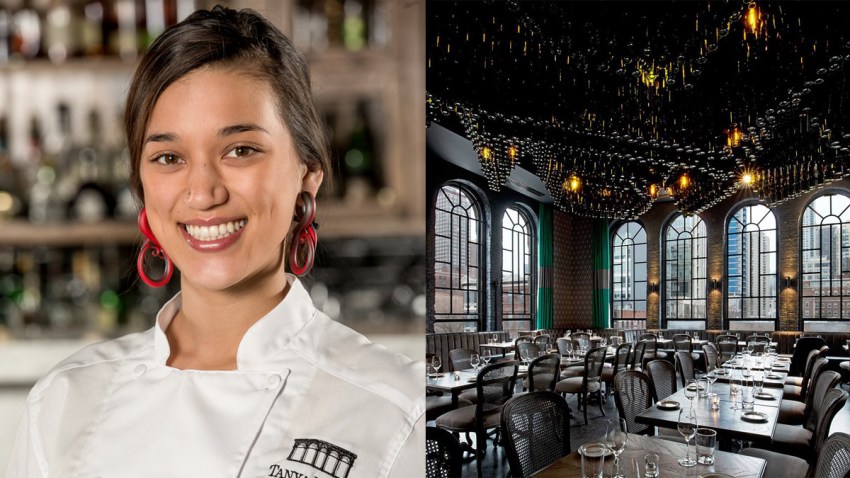 In this series, NBC Chicago asks five quick questions to the culinary standouts set to be honored at the 2015 James Beard Awards, which many refer to as the "Oscars of the food world." This year's awards ceremony honoring the nation's best restaurants and chefs will be held at the Lyric Opera of Chicago on May 4, 2015.
Among the nominees for Best Rising Star Chef of the Year is Chicago's own Tanya Baker of The Boarding House:
If you could pick your ultimate last meal, what would it be?
My mom's oxtail soup.
Least favorite ingredient to work with?
Monkfish.
If you weren't a chef, what would you be doing?
Teaching elementary school.
Favorite guilty pleasure meal?
Pints and pints of Ben & Jerry's ice cream – all the flavors!
Menu trend you wish didn't happen/don't understand?
Overuse of bacon!
One chef you'd love to collaborate with?
Anthony Bourdain.
Last person who made you nervous to cook for?
My dad – I always get nervous when I cook for my dad!
Favorite food TV show?
Anthony Bourdain's "No Reservations."
Favorite condiment?
Horseradish.
What is your typical brunch order?
Biscuits & gravy with crispy hashbrowns and a fried egg on top.
[[C, 297878311]]