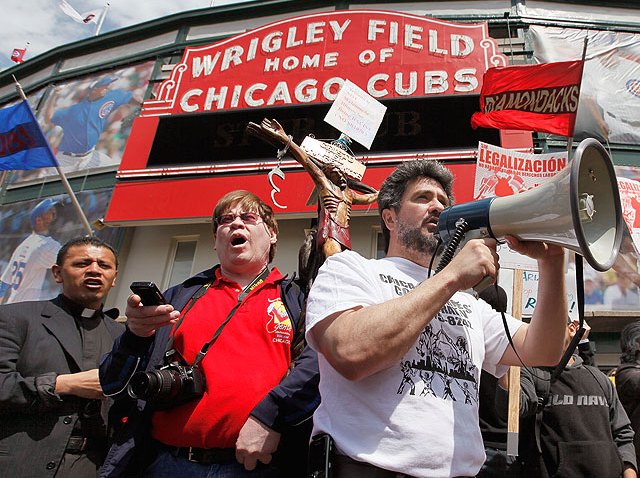 If you follow what's happening in email and social media, you know 2014 will be a banner year for small businesses that embrace the major shifts currently underway. So, while your competition is busy sipping eggnog, take a closer look at the following five predictions and learn how you can use them to your advantage.
Mobile will separate entrepreneurs from wantrepreneurs. Now that there are more smartphones on the planet than people and 80 percent of smartphone owners say it's extremely important to be able to read emails on their mobile devices, you simply can't afford to phone in your mobile strategy. Instead, ensure customers can easily read your email, get information about your business, make purchases, and forward relevant content to their friends – all on their smartphone.
Multi-channel marketing that engages customers on their terms will produce big results. This simply means that small business owners will take what they've learned from single-channel email, social media and mobile marketing strategies and combine them to more effectively engage customers on the channel and platform of their choice. Entrepreneurs that embrace a multi-channel marketing strategy that extends campaigns across email and social as well as laptops and mobile will blow away the competition.
Applying Big Data insights will pay off. Small business owners will rely more on Facebook Insights, Google Analytics, email analytics, and sales receipts to better understand when to send an email, which headlines are most effective and the type of content that will produce the most shares on social media. Applying big data to marketing enables you to engage customers with more personalized and targeted messages.
Daily deals Darwinism will prove offers do work. The consumers' love of offers versus the small business owners' trepidation about them will find a happy medium. This year, we'll see more business owners take the reins by maintaining complete control over when to cap the deal, who is presented with an offer, and obtaining the contact information for new customers that are acquired through the deal.
Visual storytelling will drive more traffic, shares, and engagement. Social networks like Pinterest, Facebook and YouTube prove the power of visual storytelling, while new networks like Snapchat, Instagram and Kik reinforce the consumer demand for sharing visual content. In the new year, look to combine visual storytelling with your email marketing strategy and watch as your customer engagement results skyrocket.

Steve Robinson is Constant Contact's educational marketing expert in the Midwestern United States (IL, IN, KY, OH, & MI). He has over 30 years experience supporting small business, with a background in small business marketing, management & development. He has helped thousands of small businesses, associations, and nonprofits develop and implement effective email marketing, social media, online survey and engagement marketing strategies. Steve has twice been named to Crain's Chicago Business' Who's Who in Non-Profit Management and currently writes a guest blog for nbcchicago.com's Inc.well Blog. Steve draws from this experience to be a valuable resource to Midwestern small businesses, nonprofits, and associations. Steve has educated more than 40,000 small businesses on behalf of Constant Contact since joining the team in 2007 and has presented at @Midwest, Techweek Chicago, & for the City of Chicago Treasurer's Office Online Marketing Contest to name just a few.