Four more Chicago-area survivors of the Aeromexico crash are suing the airline, according to a statement released Saturday.
The new lawsuits filed Friday at the Cook County Circuit Court, come four days after Corboy & Demetrio filed lawsuits on behalf of 11 other passengers who were injured in the crash.
"These Chicago-area passengers all received medical treatment in Mexico and are being treated locally," stated the release. "Two are sisters; one is a woman who was hospitalized on her return home; and another is a young man who suffered trauma to his neck and back."
The statement also said "Corboy & Demetrio obtained a Protective Order against Aeromexico requiring it to preserve, protect and produce the cockpit voice recorder, the flight data recorder and any communications between the pilot and air traffic control, ground control and any Aeromexico personnel, beginning from 30 minutes before the crash until 10 minutes after the crash."
Suburban Priest Who Survived Aeromexico Flight Crash Speaks Out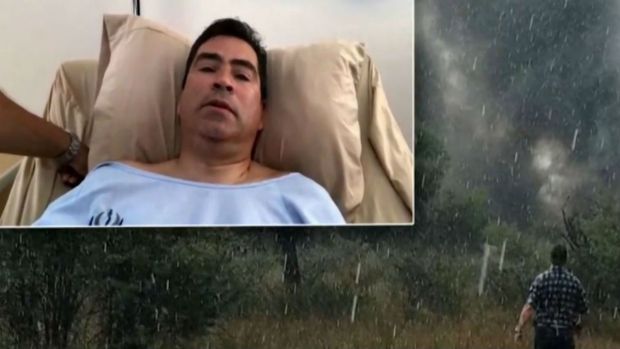 The jet had just taken off in Durango in northern Mexico when it smashed belly-down into a field near the runway. All 103 people aboard escaped. Rescuers immediately took 49 people, most of whom suffered minor injuries, to area hospitals.