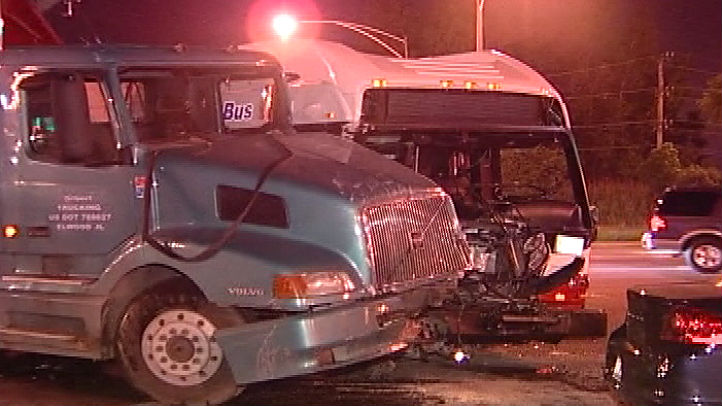 Four people were injured when a Chicago Transit Authority bus, a dump truck and a couple of cars collided on the city's South Side, police said.

The CTA bus was turning into a bus garage off of 103rd Street just before 10 p.m. when it was hit by the truck, police said.

The bus driver had to be cut from the wreckage and rushed to the hospital. Two other drivers and a CTA employee on the bus also were transported. Three were taken in serious-to-critical condition and one in fair-to-serious condition.
Police are investigating the incident.