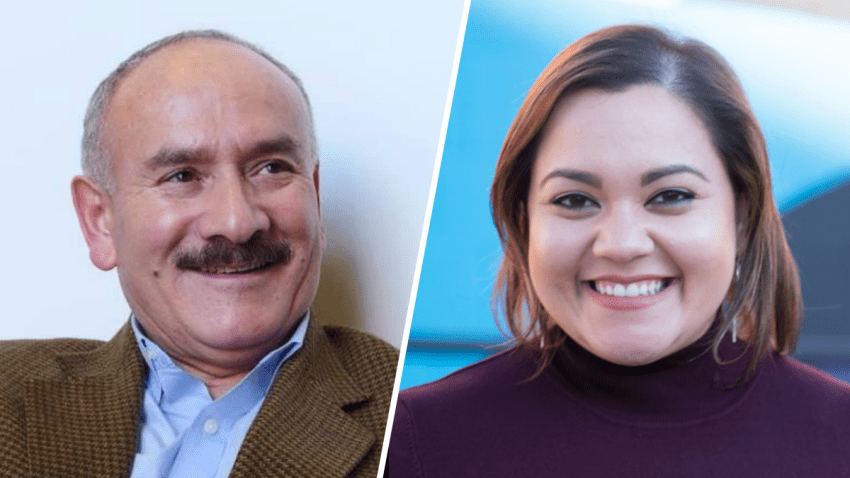 Ald. Ariel Reboyras held off a challenge from Jessica Gutierrez, the daughter of a former congressman, in a runoff election in Chicago's 30th Ward Tuesday night.
Reboyras earned 52 percent of the vote on Tuesday, earning 296 more votes than Gutierrez with 100 percent of precincts reporting, unofficial election results showed.
Reboyras finished the Feb. 26 election ahead of Gutierrez by a razor-thin 27-vote margin, setting the stage for the two to face off once more in a race that pitted two longtime allies of outgoing Mayor Rahm Emanuel against one another.
Reboyras chairs the City Council Committee on Public Safety, which oversees the Chicago Police Department, and has backed Emanuel's agenda items on multiple occasions, including police reform.
Emanuel offered Reboyras his support at a fundraiser in September, according to a video Reboyras posted on his Facebook page, in which Emanuel gave Reboyras credit for bringing a new elementary school to the Belmont-Cragin neighborhood. Reboyras, who was first elected in 2003, also earned the endorsements of the Chicago Tribune and the Chicago Sun-Times.
Jessica Gutierrez is daughter of former Rep. Luis Gutierrez, another Emanuel ally who chaired the mayor's re-election campaign in 2015. Luis Gutierrez announced in 2017 that he would not seek re-election the following year, engineering the victory of his chosen successor, now-Rep. Jesus "Chuy" Garcia - who was Emanuel's mayoral opponent in 2015.
Jessica Gutierrez most recently worked as a field director on Garcia's Democratic primary campaign for her father's Congressional seat. She ran to Reboyras' left, with the Chicago Teachers Union's endorsement, a vow to join the Progressive Caucus, and hope that Emanuel's support would prove detrimental to Reboyras.
In the end, that wasn't enough to oust the longtime alderman from the 30th Ward, which includes parts of the Belmont-Cragin, Portage Park and Irving Park neighborhoods on Chicago's Northwest Side.