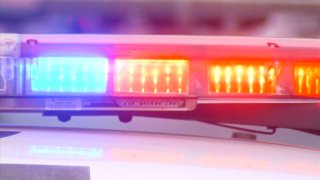 Three people have died after a wrong-way crash on Interstate 80 in suburban Will County on Monday morning.
According to the Illinois State Police, troopers were called to a multi-vehicle crash near milepost 144 on Interstate 80 just after midnight Monday.
A preliminary investigation revealed a Nissan Versa was traveling in the westbound lanes when a Kia Optima, heading eastbound in the westbound lanes, struck the Versa head-on, state police said. The drivers of both vehicles and a passenger in the Versa all died at the scene.
The driver of the Versa was identified as Amanda Fouche, 30, of Aurora, police said. Her passenger was Kyle Vance, 36, also from Aurora.
The Optima's driver was identified as Rishaunda Buckley, 28, of Chicago.
The westbound lanes of the interstate were closed, with traffic diverted off onto La Grange Road in Mokena, according to authorities.
The highway remained closed for approximately four and a half hours, and reopened just before 5:30 a.m.
Police haven't said why the Optima driver was traveling the wrong way, according to authorities.