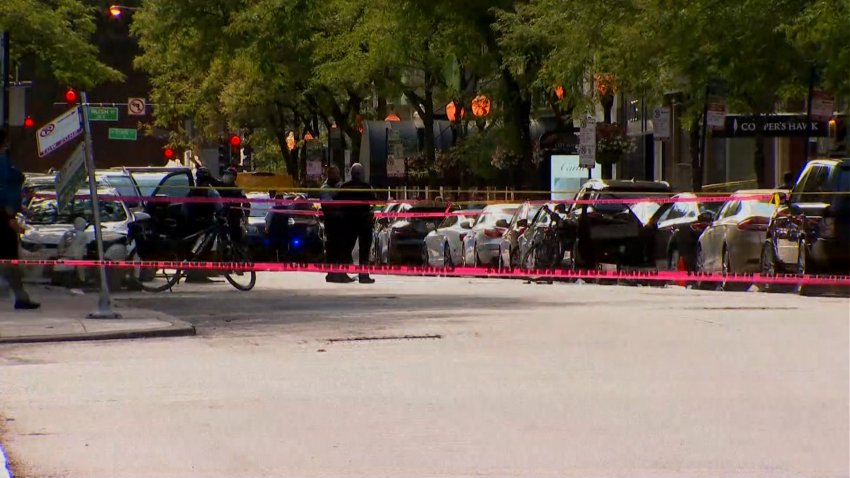 Chicago police are investigating after a man was killed and two other individuals were hurt in a shooting in the city's Gold Coast neighborhood.
According to authorities, the three individuals were shopping in the 100 block of East Oak Street at approximately 4:37 p.m. when two vehicles pulled up and four individuals got out.
All four individuals began firing, striking the three victims.
A 26-year-old man was hit multiple times and was taken to Northwestern Memorial Hospital, where he was pronounced dead, according to police.
A 36-year-old man and a 26-year-old woman were also taken to area hospitals, and both were in serious condition.
A crowd has begun forming at Northwestern after the shooting, and extra officers have been deployed to the scene to keep the peace.
Officers say the four gunmen fled the scene in two vehicles, a black Ford Taurus and a silver Chrysler 300M. Both vehicles fled westbound on Oak Street, and no suspects are in custody.
Anyone with tips is encouraged to call Chicago police, or to visit cpdtip.org.