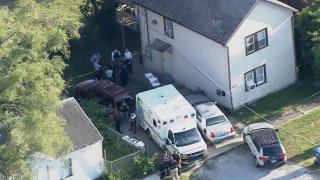 Three men were found dead after a major police presence was reported Wednesday afternoon at a home in Kankakee, according to police.
At approximately 2 p.m., police found the three men in a home in the 600 block of West Merchant Street, Kankakee Mayor Christopher Curtis said.
Due to the ongoing investigation, no additional details are available at this time.