Three people were killed and 11 others were injured Sunday evening in a multi-vehicle crash at West 95th Street and South Cicero Avenue in Oak Lawn, officials said.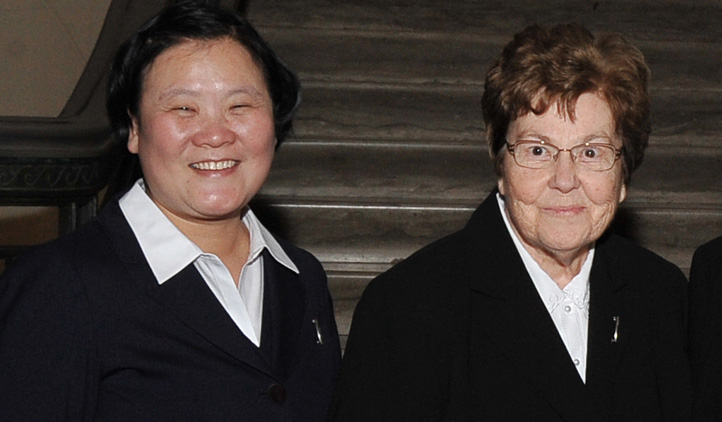 Oak Lawn Mayor Sandra Bury said the accident took place just before 5 p.m. when a vehicle was traveling west and collided with cars waiting at a stoplight at the intersection.
Bury and Village Manager Larry Deetjen confirmed three people were killed and more than 10 others were injured in the accident. The deceased were identified Monday as Sister Jean Stickney, 86, and Sister Kab Kyoung Kim, 48. Both were from the Little Company of Mary Sisters.
Also killed was 81-year-old Edward L. Carthans.
Police said two others were hospitalized in critical condition, one was in non-critical condition and eight others were treated for minor injuries. Eleven cars were involved in the crash, according to a release from police.
Citing witnesses, investigators said Carthans appeared to slump over the steering wheel while near West 95th Street and South Western Avenue. He reportedly told people who came to help that he was OK and drove off.
A short time later, Carthans crashed into four cars at West 95th Street and Keeler Avenue in Oak Lawn, police said. He then sped off "at a high rate of speed" and collided with the other vehicles at 95th and Cicero.
Little Company of Mary Hospital president and CEO Dennis Reilly said Monday the organization is "deeply saddened" by the deaths of the two women.
"We send our deepest sympathies and condolences to Sr. Jean and Sr. Anna's families. They were compassionate women who devoted their lives to caring for others. We continue to pray for all who were involved in yesterday's accident," Reilly said.
Stickney was a New Hampshire native who has been with the congregation since 1951. She was described as a "prolific writer and talented storyteller" who served on the Board of Directors and numerous hospital committees.
Kim was a member of the Little Company of Mary Sisters in her native Seoul, South Korea. She had been visiting the United States for the past 2-1/2 years to further her education and was described as "artistically inclined."
No further information was immediately available, including as to whether or not alcohol or drugs played a factor in the accident.
Published at 7:03 PM CDT on Oct 5, 2014 | Updated at 9:55 PM CDT on Oct 6, 2014