A second body was found in the Calumet River as rescuers searched for two men who went missing after the car they were riding in plunged into the water as they returned home from an engagement party.
The Chicago Police Department confirmed that around 11:15 a.m. Friday, a second body was recovered from the river near the Sunset Marina. An identification was not immediately released, but authorities said it maye be related to their search for two missing men.
The body was located about 150 feet from a ramp area, police said.
On Wednesday, the department's marine unit dive teams recovered a man's body from the river just after 10 a.m. "in the area of the original incident." The Cook County Medical Examiner had not released an identification on the body as of Wednesday afternoon.
According to police, surveillance video confirmed the car, which was carrying three people, went into the river around 3:30 a.m. Sunday near the 13600 block of South Calhoun Street on Chicago's South Side.
Search Continues for 2 Men After Car Plunges Into River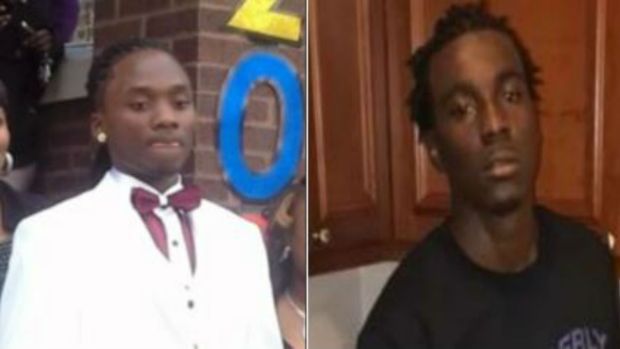 One passenger in the vehicle, a 26-year-old man, was found at the scene and immediately transported to Trinity Hospital, authorities said. He was discovered walking along Torrence Avenue "wet and confused."
"The victim believes his two friends may still be in the vehicle submerged in the water," police said in a statement at the time.
The vehicle was later recovered from the river but no one was inside.
Davontae Searcy, 23, and Demetrius Hendricks, 26, were previously identified as the missing victims following Sunday's crash.
According to family members, the three men were driving back home from an engagement party.
A hazardous weather outlook issued early Sunday for much of northern Illinois and northwest Indiana warned of "gale force winds" and "very hazardous waves," according to the National Weather Service.