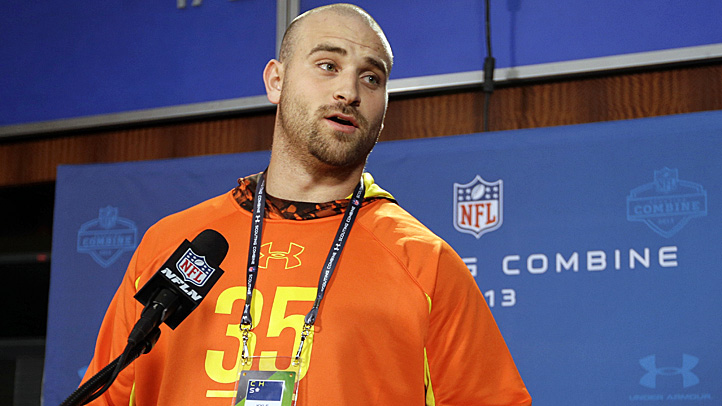 The Chicago Bears on Thursday night used their first-round pick to snag Kyle Long from the University of Oregon.

The 6 feet, 7 inch, 300+ pound guard is the son of former Oakland Raiders Hall of Famer Howie Long, who now does analysis for FOX TV's NFL coverage. His brother, Chris Long, is a defensive end for the St. Louis Rams.

"With his long, thick arms, tall frame and foot speed, Long has the athleticism and hunger to prove that he belongs on the football field, much like his father and brother," the Bears said in a player profile released minutes after the pick was announced.

Long, 24, has played both football and baseball and was drafted by the Chicago White Sox five years ago but ultimately did not sign, instead heading to Florida State.

Problems with academics and a DUI charge pushed him to leave school and focus on himself. After a stint at Saddleback Junior College in Mission Viejo, Calif., he later headed to Oregon where head coach Chip Kelly molded him into a tough offensive lineman.

Follow Grizzly Detail on Twitter for all the latest in draft news.