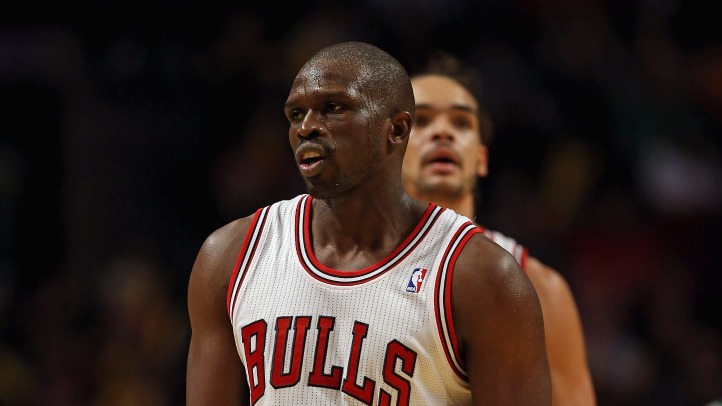 The first returns for the 2013 NBA All-Star Game were released on Thursday and both Luol Deng and Joakim Noah were among the leaders in fan voting for frontcourt players in the Eastern Conference.
Although neither is likely to be voted in by fans as a starter, their play this season has been good enough to garner some attention.
Joakim Noah has received 73,366 votes, while Luol Deng has received 48,450 votes. Through 21 games, Noah is averaging 13.9 points, 10.6 rebounds, 4.3 assists and 2.3 blocks.
He's tied with Rip Hamilton for fourth on the team in scoring, he's second in assists behind Kirk Hinrich, and Joakim is averaging 40.1 minutes per game this season, the most of his career.
Luol Deng leads the Bulls in scoring at 17.9 points per game. He's also averaging 7.3 rebounds, 2.9 assists and one steal per contest.
LeBron James leads all players with 641, 348 votes, narrowly edging Kobe Bryant who leads the Western Conference with 639, 419 votes. The 62nd NBA All-Star Game will be televised on TNT (8 p.m. ET) from Toyota Center in Houston on Sunday, Feb. 17, 2013.
Follow "Outside Shot" on Twitter (@Outside_Shot) for more Bulls news and information.