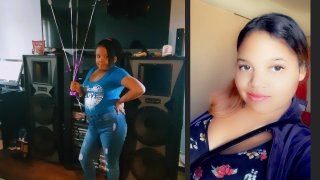 Police safely located two girls with mental disabilities from suburban Midlothian who were reported missing Friday afternoon.
Monique Smith, 15, and Monica Smith, 16, were last seen in Midlothian around 147th Street and Harding Avenue, according to a Facebook post from police.
Monique is 4 foot 10 inches tall, weighing 100 pounds, and had last been seen wearing black pants, a black shirt and black, pink and white Jordan shoes. Monica had last been seen in a black shirt with flowers, a black shirt and a black Adidas sweatshirt with pink stripes.
Police were using helicopters and a K9 crew to search.