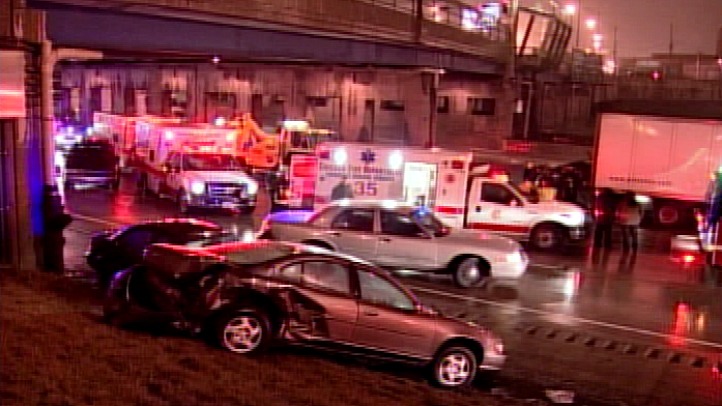 Two people died and four were injured Thursday night in a six-vehicle accident on the Dan Ryan Expressway.

The crash happened at about 11:13 p.m. in the southbound lanes of I-94 at 47th Street. According to preliminary reports, an unknown orange-and-white semi-trailer jackknifed when a tour bus struck it, State Police said.

The semi-trailer truck was able to straighten out, and it fled the scene, police said. A 1999 beige Pontiac swerved to avoid the collision and was struck by a red Sterling semi-trailer truck. The Pontiac went to the right and the red truck went to the left, striking the concrete median.

A Dodge mini-van slid sideways into the red Sterling truck. Two people in the van were fatally injured, police said.

Four others were transported to area hospitals with non-life threatening injuries, according to police.

The crash is under investigation.