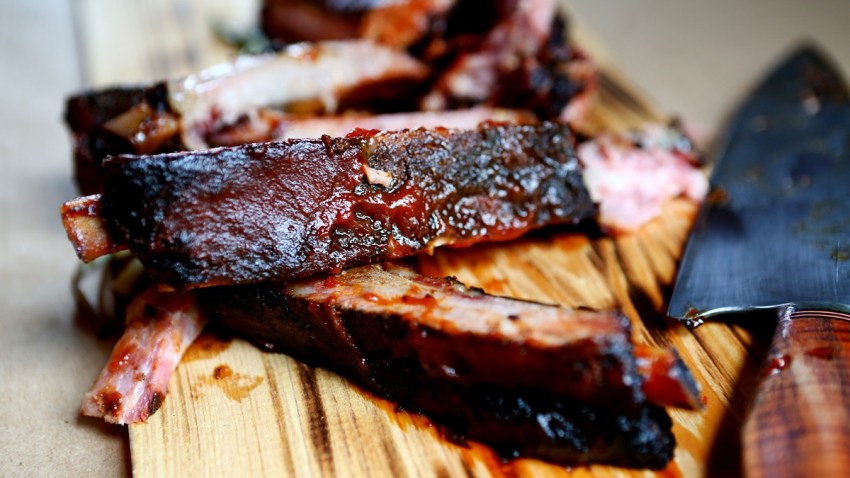 Two small Chicago restaurants — one on the North Side and one on the South Side — have been recognized for serving up some of the nation's best barbecue.
TimeOut magazine compiled a list of the 23 best barbecue joints in the U.S. and named Lem's Bar-B-Q and Smalls Smoke Shack & More among them. Black Dog Smoke & Ale House in Urbana, Illinois, also made the list.
Lem's Bar-B-Q in the Greater Grand Crossing neighborhood was praised by TimeOut for its "South Side barbecue" style. Lem's prepares its rib tips and hot links in an aquarium-style smoker and serves them up to go. The restaurant was opened six decades ago by two brothers, Bruce and Myles Lemons, and became a success with its secret sauce that kept bringing customers back.
In the Irving Park neighborhood, Smalls Smoke Shack & More was recognized for its cozy atmosphere and "Asian-tinged barbecue." Mouthwatering menu items include tender brisket and ribs that come with soy sauce, banana ketchup, garlic sauce or Mexican 7 Up.
Black Dog Smoke & Ale House in Urbana was the only other Illinois restaurant named on the list. The popular restaurant is known for its cornbread with green chilies, pit beans and pulled pork as well as its Polish sausage and Midwestern microbrews.