A neighborhood on Tuesday was mourning the loss of a girl killed in a hit-and-run accident a day earlier as police continued their search for the driver.
Monate Robinson, 5, was hit by a green four-door Pontiac shortly before 8 p.m. in the 1500 block of South Millard Avenue.
"Monet was a pleasant girl, always here with a smile, laughing, always loved being around her sisters," her step grandmother Kim Covington said. "That's all she cared about was her sisters, and their mom."
Another little girl, Jasmine Noble, was playing with her friend when the crash happened.
"I had a little nightmares," said Noble. "She tried to hurry up and catch me, Tatiana, and Mariah, and that's when she ran across the street and the car started flying down there he hit her."
Witnesses said the driver looked out his window and drove off.
"She was running across the street to come over and play with the other kids," said one witness who gave her name only as Phedra. "[The driver] stopped, looked out the window, and then kept going."
A police source said the car fled east on 15th Street and then north on Central Park Avenue after the accident. The driver is believed to be in his 20s, O'Brien said.
"I feel like that was really my baby. I could do nothing but scream and cry. Where her mom at? That's the first thing I was thinking," Phedra said.
Monate was taken to Mount Sinai Hospital where she was later pronounced dead, said police News Affairs Officer Daniel O'Brien.
Her family is now looking for answers
"Whoever it was, well, like they should have... got out the car instead of kept going like that. Nobody don't deserve that," said Covington.
Police said they believe the car has extensive damage to the front headlight on the passenger side.
The Chicago Police Department's Major Accident Investigation Unit is investigating.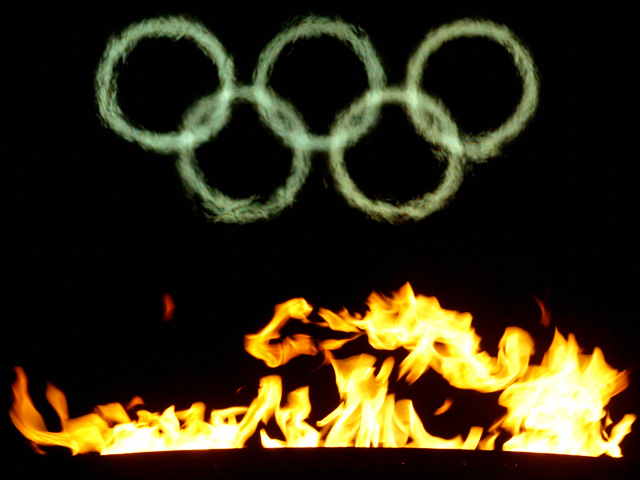 Here's your chance to medal in news reading. Stay up to date with all things Olympics when you sign up for the NBCChicago.com Olympics Newsletter. We'll deliver headlines from the London 2012 Games straight to your inbox. What could be better!? Full Coverage: London 2012