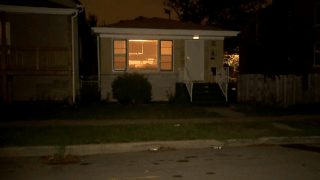 A 13-year-old boy was rushed to Comer Children's Hospital Saturday evening after sustaining a gunshot wound to the head while inside a home in the South Chicago neighborhood, according to authorities.
The shooting was reported at approximately 7:49 p.m. in the 8500 block of South Marquette. The boy was "inside of a residence near the basement, when he was struck by unknown gunfire," Chicago police said.
He was rushed to the hospital and reported to be in serious condition.
Additional information, including what led up to the shooting, wasn't immediately available.