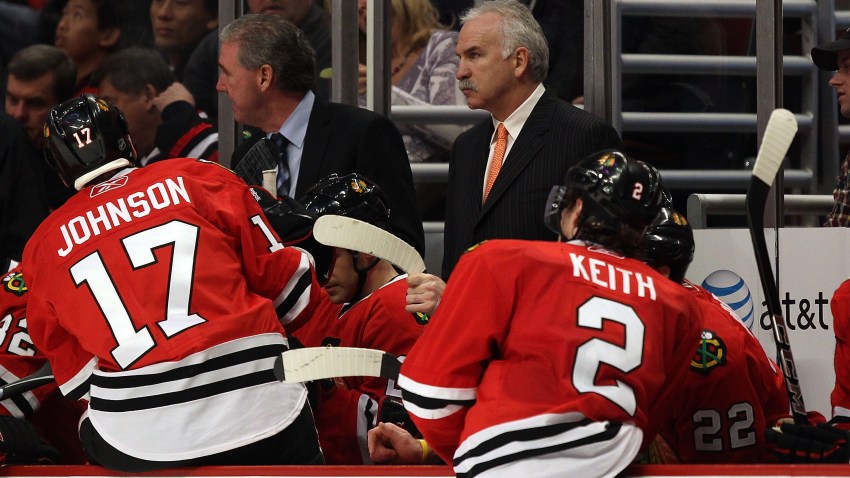 It would seem stupid to conclude anything when you're pretty much 1/20th of the way into the season. But no one ever claimed I was anything else. And there are a couple trends brewing:
Duncan Keith is already frustrated baby-sitting Nick Leddy
It didn't take much investigation from Keith's preseason to see he was hoping for a bounce-back season this year. So the fact that his first four games have been wonky is clearly getting to him. We know the main reason why, and Keith does too. The Leddy-Keith pairing was a bad idea last year, and it hasn't improved this year. It's not because either are bad players, just mismatched ones. They both want to play the same game. And both have no idea where the other one is going to be, only the most important thing on the way to a successful defensive pairing.

Boston's equalizer on Saturday was a result of Keith thinking Leddy was covering the dump-in and Leddy thinking Keith would sprint back for it. That hesitation led to Johnny Boychuk getting their first easily and setting up Nathan Horton.

Keith's postgame quote of, "He was open and he scored. What do you want me to say?" is terse enough to know that he's not a happy camper. Why the staff feels the need to force feed these two down everyone's throat is still an answer we're looking for.
Maybe we should stop counting on Marian Hossa
Three games was all it took before Hossa once again had something fall off of him. While we're all jonesing to see what he and Kane will create together this year, it doesn't work if Hossa can't even answer the bell. We'll never find out the severity or type of injury Hossa has, but we never do. But they always say its not serious, and then he misses or his hampered for several games. Quite frankly, to expect anything else now is folly.
Andrew Brunette is still a tough fit at even-strength
He's been a help on the power play, but Bruno is having a tough time keeping up when everything is 5-on-5. And he's bringing Jonathan Toews' game down. Toews and Sharp want to play a transition game, but they're doing it a man short when Brunette is huffing and puffing his way up to join them. Toews should be able to adjust his game to accommodate Brunette, but it hasn't happened yet.
Oh, and Sharp at the point on the power play has to stop.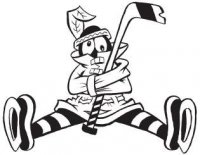 Sam Fels is the proprietor of The Committed Indian, an unofficial program for the Blackhawks. You may have seen him hocking the magazine outside the United Center at Gate 3. The program is also available for purchase online. Fels is a lifelong 'Hawks fan and he also writes for Second City Hockey .