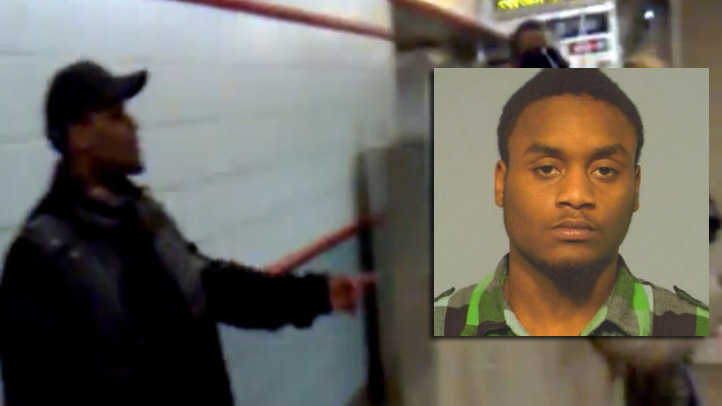 Bail was set Thursday at $10,000 for the Chicago teen charged with the videotaped attack of an elderly man at the Chicago Avenue Red Line station in April.

Scotty Strahan, 18, of the 8600 S. Normal Ave. turned himself into Area 3 officers this week, police said, after authorities issued alerts seeking his arrest. Strahan was charged with aggravated battery to a transit passenger and battery in a public place.

Video posted at worldstarhiphop.com shows the elderly man wandering around passengers on the CTA platform. In the video, a group of teens is seen laughing and taunting the older man. One teen, dressed in a black vest and hoodie, begins following the older man as the train approaches.

The train lets off passengers, and the teen tries to get the older man's attention. The two talk briefly before the teen suddenly punches the man in the head, knocking him to the ground on his back. The older man's cap falls off in the blow and he's left unconscious.

Officers were looking for the victim, who was treated and released after the incident, to find out if he wants to press charges. It is not known if the victim was found.