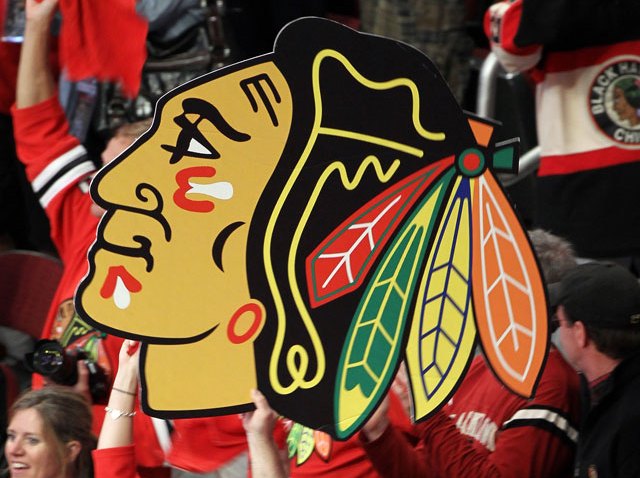 The majority of Chicago will be glued to their TVs tonight to watch the Bulls try to close out the Pacers and the Blackhawks battle the Canucks in an epic Game 7. Here's some options to watch the game with your fellow sports fans:
Rockit Bar & Grill offers both games on the big screens at the River North and Wrigleyville locations. Specials include $10 Bud Light Pitchers, $5 Hornitos Margaritas and a $6 appetizer menu.
Division Ale House (1942 W. Division St) is an official Blackhawks bar that offers a number of $7 themed cocktails with names like the Slapshot and the Blue Line.
Watch the game at District Bar (170 West Ontario) and load up on $4.95 burgers, $5 Jameson and $4 Bud/Miller Light specials.
Lincoln Park's McGee's Tavern & Grille (950 West Webster) always attracts a festive crowd for the big games. And 25-cent wings makes Tuesdays an especially popular night.
The Firkin & Pheasant (670 W. Diversey Pkwy) offers a number of game-day specials including the "The Big Bull," a 24 oz Bud Light for 4 bucks, and a $4 Sweet Tea and Vodka special.
If you don't have tickets to the game, get close to the action at Crossroads Bar & Grill (1120 W. Madison), which is just down the street from the UC. If you have tickets, hang out before the Bulls game and ride the free trolley.
As an official Blackhawks bar, Wicker Park's The Fifty/50 is always a guaranteed raucous time -- especially with $3 Jameson shots on Tuesdays.
All three area John Barleycorn locations are offering their playoff specials tonight, including $1 sliders, $18 domestic buckets and $7 2 . chicken wing buckets.
Head to Old Town's Benchmark to watch the games on any one of this newish spot's HD big screen TVs and take advantage of the Tuesday specials -- $5 Grey Goose cocktails and $7.50 Grey Goose tall cocktails.
Head over to University Village's Junior's Sports Lounge (724 W Maxwell St), and get there early for $1 burgers from 5-7 p.m.