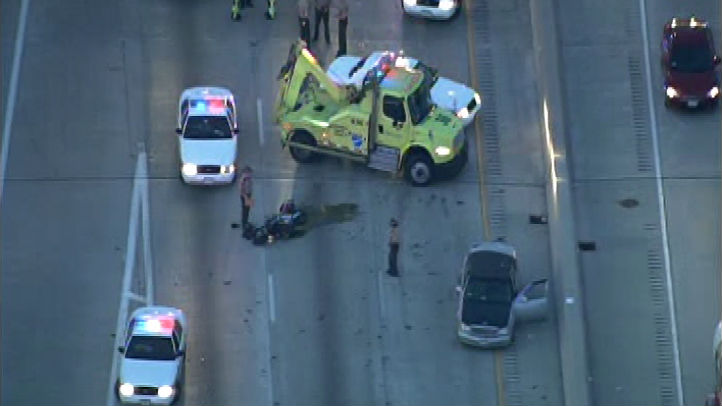 A motorcyclist was killed early Thursday in a crash with another vehicle on the Dan Ryan expressway, authorities confirmed.
The crash happened in the inbound local lanes at Pershing Road around 5:15 a.m. Police said a 1996 Yamaha motorcycle rear-ended a 2002 Cadillac DeVille as the Cadillac slowed down in an attempt to change lanes.

The 42-year-old motorcyclist, identified as Sylvester D. Dickson of Chicago, was pronounced dead at the scene. The Cadillac's driver, identified as 16-year-old Alonzo M. Cozart of Chicago, and its four passengers reported no injuries, police said.

Police said Cozart was cited as a result of the incident and was charged with operating an uninsured vehicle, violation of minimum speed regulation and not having a valid driver's license.

All inbound local lanes of the expressway were shut down just before 39th Street, and cars was being directed off at Pershing. Traffic was at a standstill all the way back to the Bishop Ford.

At around 8:20 a.m., police re-opened the inbound lanes to traffic, nearly three hours after they were shut down.