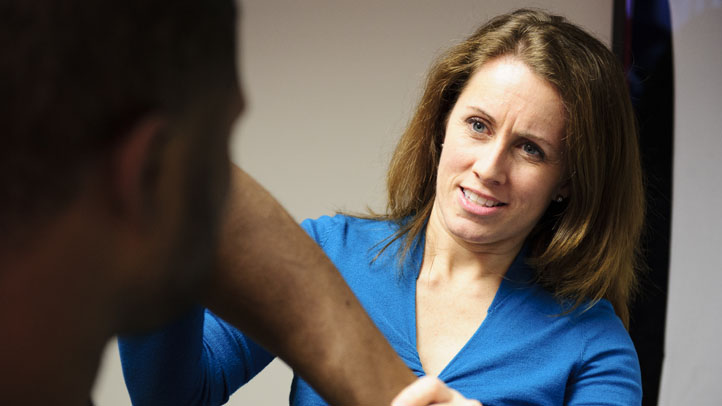 The following content is created in consultation with NorthShore University HealthSystem. It does not reflect the work or opinions of NBC Chicago's editorial staff. To learn more, visit northshore.org/ortho.
It takes a special kind of dedication and determination to get to where the athletes of the Sochi games are today. They've trained and worked hard every day for many years. With just a little extra commitment and time, you can up your game on your own fitness program.
The mantra, "Exercise is medicine," is true for Carrie Jaworski, M.D., Director of Primary Care Sports Medicine at NorthShore University HealthSystem.
In addition to delivering serious health benefits, "it just makes us feel better, reducing stress and anxiety," says Dr. Jaworski, who has nearly two decades of experience treating high school, collegiate, professional and Olympic athletes.
But a sports injury can sideline even the best intentions. "Athletes often talk about playing through the pain," Dr. Jaworski says. "But constant or severe pain is often a sign of an injury. Ignoring it could possibly do lasting damage."
If you're experiencing sports-related pain, there are many treatment options available, including some that may not require stopping exercise completely. The key is seeking help sooner rather than later. According to Dr. Jaworski, "Many well-intentioned athletes stop exercising because of injury. With the right care, any interruption to their activity should be minimal."
The experts at NorthShore Orthopaedic Institute bring broad experience to sports injuries, from simple shoulder and knee pain to torn rotator cuffs and ACLs. And the same doctors who treat professional athletes take care of you. They create a customized treatment plan to speed recovery time and get you back to doing the things you love.