AP
Mathematically impossible for Brady to win, AP says.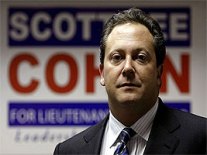 AP
Scott Lee Cohen not only failed to destroy Pat Quinn, he did Democrats a favor by siphoning votes...


To view this video you must to have Flash Player 9.0 or later installed. Click to download the most recent version of Flash.
Bill Brady just learned Glenn Poshard's lesson: a social conservative cannot be elected governor of...
Bill Brady and Alexi Giannoulias shouldn't be rewarded for failing up.
Brady doesn't concede, Quinn up 0.3%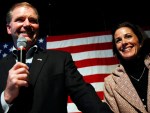 Republican gubernatorial candidate dines for lunch at "Winners" in Bloomington.