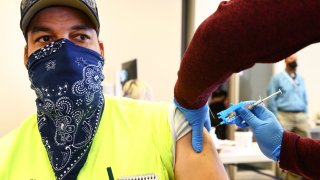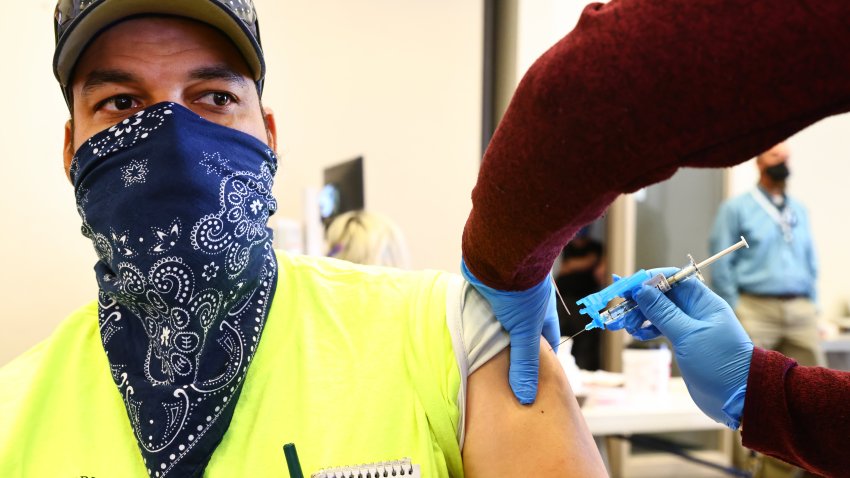 More than 80 counties in Illinois have expanded COVID vaccine eligibility to state residents 16 years and older, according to the Illinois Department of Public Health.
Citing a survey of local health departments in the state, IDPH released a list of counties that have already expanded eligibility one week before the state is expected to do the same. There are 102 counties total in the state.
The state had previously authorized any local health department "seeing early signs of unfilled appointments to begin vaccinating all residents 16 and older at their immediate discretion, in order to use their vaccine as quickly as possible and mitigate a rise in new COVID-19 cases," IDPH said.
Beginning April 12, eligibility statewide is expected to increase to all residents 16 and older, though it remains unclear if Chicago will join the rest the of the state in doing so. 
Click here for a complete guide of where you can sign up for the COVID vaccine in Illinois
According to IDPH, the expansion will mean that all state-supported mass vaccination sites, local health departments and pharmacy partners receiving vaccine from the state's allocation "will be instructed to fully open eligibility."
The full list of counties already expanded includes:
Adams
Alexander
Bureau
Bond
Brown
Calhoun
Cass
Champaign
Christian
Clark
Clay
Clinton
Coles
Crawford
Cumberland
DeWitt
Douglas
Edgar
Effingham
Fayette
Ford
Franklin
Fulton
Gallatin
Greene
Grundy
Hamilton
Hardin
Henderson
Henry
Iroquois
Jackson
Jasper
Jefferson
Jersey
Jo Daviess
Johnson
Kankakee
Knox
Lawrence
Lee
Livingston
Logan
Macon
Macoupin
Madison
Marion
Marshall
Mason
Massac
McDonough
McLean
Menard
Mercer
Monroe
Montgomery
Morgan
Ogle
Peoria
Perry
Piatt
Pike
Pope
Pulaski
Putnam
Randolph
Richland
Rock Island
Saline
Sangamon
Schuyler
Scott
Stark
St. Clair
Tazewell
Union
Vermilion
Wabash
Warren
Wayne
White
Williamson
Winnebago
Woodford