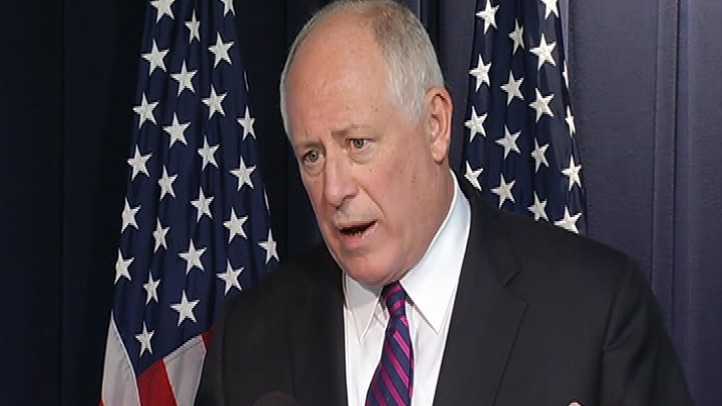 Do you want $4 million? Sure you do. But, of course, you're gonna have to work for it unless you plan on inheriting that absurd sum.

Gov. Pat Quinn recently announced a contest called the Illinois Gigabit Communities Challenge, and here's how it works: Any private or public organization can enter, and Quinn wants people to "build ultra-high speed broadband in neighborhoods across Illinois… [ideally becoming] more than 100 times faster than [it is] today."

The thinking is with better Internet connections, people will be able to get or find jobs that much quicker. It's a rising tide of sorts with multiple benefits. Namely:
• Improve employment opportunities
• Enhance economic development through the development of "smart communities"
• Bring Illinois closer to our goal of increasing the proportion of residents with high-quality degrees and credentials to 60 percent by the year 2025
• Connect health care professionals with their patients
• Position Illinois' universities to continue to lead the nation in research, technology and innovation.
I'm not really smart enough to know what the heck any of this means or how to go about it, but am willing to bet there are some enterprising entrepreneurs reading this blog who do understand it and have the knowhow to chase that paper-paper. Quinn wants to "accelerate innovation and job growth in Illinois." So, um, do you know how to make the Internet pipes in Illinois go faster? Then read more about it here and enter it here.

David Wolinsky is a freelance writer and a lifelong Chicagoan. In addition to currently serving as an interviewer-writer for Adult Swim, he's also a columnist for EGM. He was the Chicago city editor for The Onion A.V. Club where he provided in-depth daily coverage of this city's bustling arts/entertainment scene for half a decade. When not playing video games for work he's thinking of dashing out to Chicago Diner, Pizano's, or Yummy Yummy. His first career aspirations were to be a game-show host.