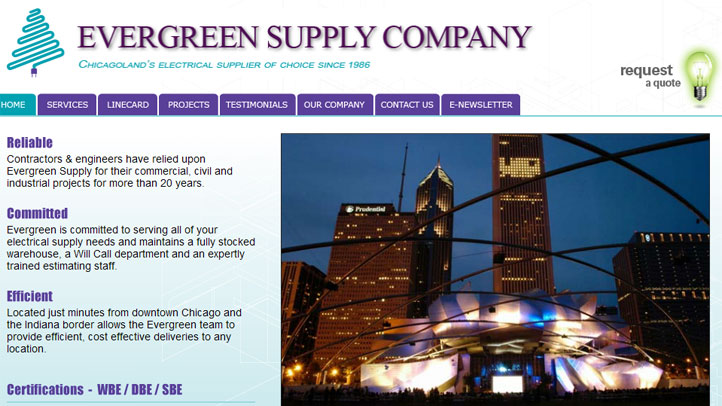 Family-owned and operated small companies don't necessarily stay that way, so the SBA has awarded those who do, and succeed.

Recently, Evergreen Supply Company CEO Colleen Kramer received the 2011 Jeffrey Butland Family- Owned Small Business Award from the U.S. Small Business Association.

Evergreen Supply is not only a family company, it's also run by females. The 23-year-old electrical supply company provides lighting and electrical supplies to electrical contractors involved in Chicago-area construction projects.

Started as a home-based company by Kramer's mother, Evergreen is now housed in a 20,000 square foot warehouse facility, totals $15 million-plus in sales, and employs over 35 people.

The SBA award is given to a family-owned business that has passed from one generation to another - and the owner must have operated the business for 15 years or more.

Kramer accepted the award with her mother and two sisters, who all work within the company. See, family-owned companies aren't always tricky business.