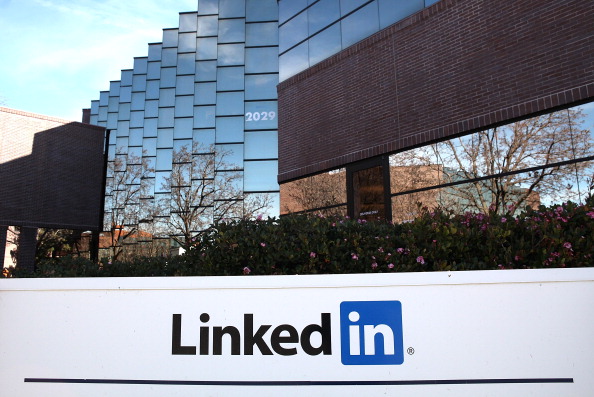 To appreciate the impact that social networking has on driving business decisions, look no further than LinkedIn. The site is currently undergoing many changes -- both aesthetic and functional -- designed to improve the user experience and spark collaboration. In our culture of connectivity, where access to information on people, products and services can be gained at the moment a finger hits the keyboard or swipes a screen, your LinkedIn profile can be either a game-changer or a deal-breaker.
Contrary to popular belief, your LinkedIn profile is not a digital résumé. It is a living, breathing document pulsing with possibility and revenue-generating potential. Few LinkedIn profiles stand out; most lack substance or context and offer no blueprint to follow for contacting you.

Once you realize the purpose of your LinkedIn profile is to elevate your brand in the minds of those with whom you wish to engage, you will treat it like the prized asset that it is. From attaching significance and value to the content you provide, you will eventually derive these important benefits:
A Versatile Content Marketing Hub
I've often stated that all roads lead to and from your LinkedIn profile. Your website(s), landing page(s), blog, articles, white papers, video marketing pieces, podcasts and, of course, other social networking platforms, are easily routed through your LinkedIn profile. As content -- generated by you or by others -- increases, so does the importance of your visibility strategy. Your LinkedIn profile figures prominently.

More Conversations that Matter
LinkedIn is the digital habitat for today's business professional. Your economic buyers, strategic alliances and enterprise partners are out there ready to dialog with you. By attracting more visitors to your page, and providing clear explanations on how you can help solve their problems, you will motivate them to learn more about you.
Enhanced Business Self-Esteem
The greatest single benefit you can derive from your LinkedIn profile is the positive behavioral changes that result from feeling that you are well set-up for research. Assured that the content you've provided best reflects you, your company and your service offerings, you can move about your day with more business swagger, have better meetings and gain a competitive edge.

Your LinkedIn profile is the ultimate lead generator. Is yours equipped to address the immediacy of social business?
J.D. GERSHBEIN, CEO of OWLISH COMMUNICATIONS is a specialist in the Art and Science of LinkedIn. He is a trusted asset to top executives, managers, entrepreneurs, professional service providers, salespeople, and those involved in the search for their next great opportunity. J.D. offers unrivaled strategic direction to individuals and firms -- ranging from small to medium-sized businesses (SMB's) to Fortune 500 companies -- in using LinkedIn to build brand and generate revenue. Dubbed "The Oracle of LinkedIn," J.D. is considered one of the top LinkedIn strategists in the world and a pioneer in the design and delivery of LinkedIn educational programs. A highly sought-after international speaker, J.D. draws upon his background in marketing communications, industrial psychology, neuroscience, improvisational comedy and broadcast media to inspire opportunity-oriented professionals in all walks of business. J.D. is also an Adjunct Professor at the Illinois Institute of Technology's Stuart Graduate School of Business where he teaches the school's first-ever course in social media. His first book, a treatise on social neuromarketing and LinkedIn communication strategies will be available in 2012.