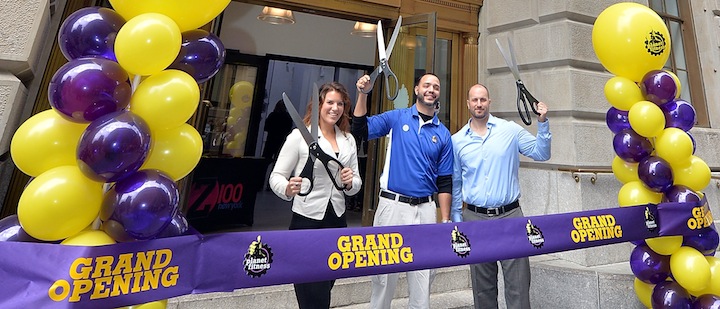 When you start your own business, there is a natural temptation to trumpet your accomplishment to the world. Historically, the "go to" tactic was the grand opening celebration. This is still an accepted practice, and I did one myself when I launched my franchise business, but you need to know that a successful grand opening won't necessarily translate into immediate customers or clients.
Think of the grand opening as an introduction to the community. It's a way to meet potential clients, but more importantly, it signals business partners, your bank, community leaders and even employees that you are a viable business.
So take your time when you are planning your grand opening. Keep in mind the expression: "You only have one chance to a make good first impression." Your grand opening will define who you are and what you offer, so a big blowout is not as important as making sure your customers or clients understand your business and the benefits they will receive when they become customers or clients.
Think your grand opening activities through. Merely handing out balloons or serving popcorn and soft drinks doesn't translate into a sales pitch (unless you market balloons and popcorn).
For my grand opening, I handed out small cards listing our home care services, and guests had to visit with four of my staff members to learn about each one of services we offer. When the card was signed by all four staff members, the visitor was entered into a drawing for an iPad.
This helped ensure that my potential clients were educated about what we do, and the drawing was the incentive to complete the card.
Of course prior to the grand opening, I sent out a press release, did some advertising in the local newspaper, and distributed direct mail invites and posted it on my website.
Remember that the grand opening is merely the first volley in your battle for recognition, and by all means leverage the power of the grand opening, but it not the be-all and end- all. Follow up your grand opening with continued outreach and communication with anyone attending the grand opening.
Being an entrepreneur is a 24/7 endeavor, so your grand opening is only the first step towards your ultimate success. Plan accordingly.
Richard Ueberfluss, PT, MBA, FACHE, is the president/owner of Assisting Hands® Home Care franchises in Hinsdale and Naperville; and is also a regional franchise developer. Contact Richard Ueberfluss at assistinghands.com/Naperville.