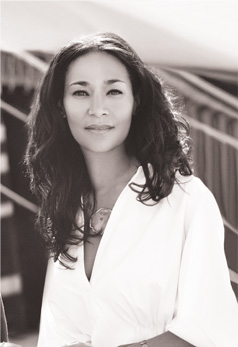 There's a lot to wrap your mind around with the approaching Chicago Ideas Week, the weeklong invasion of super-smart and super-influential folks taking place at venues all over town from Oct. 8 to 14.
We're helping with a series of speaker profiles designed to highlight the speakers who will benefit you, the Chicago entrepreneur. There are just over 100-plus speakers announced so far, and more to come.
In this profile: Monique Péan.
Accolades: She received the 2009 CFDA/Vogue Fashion Fund Award (which entitled her to be mentored by Tiffany & Co. CEO Michael Kowalski), has won the Ecco Domani Fashion Foundation award for accessories, and in 2010 she was named "One to Watch" in Fortune Magazine's "40 Under 40." She's also been given similar honors from Oprah.
Why you should care: Since 2006, Péan has made a name for herself designing jewelry as the CEO of her namesake company. Her pieces are notable for being eco-friendly and also paying tribute to different cultures. Her debut collection, Bering, "was inspired by Alaskan Native art … and was the first fine jewelry collection to prominently feature fossilized woolly mammoth and fossilized walrus ivory."
She continually strives to merge philanthropy with fashion, which are two very different areas with very little in the middle section of their Venn Diagram, but Péan is extremely passionate about widening it.
When you can see her: Oct. 8, 4:30 p.m. - 6 p.m., Edlis Neeson Theater at the Museum of Contemporary Art.
Read more here.

David Wolinsky is a freelance writer and a lifelong Chicagoan. In addition to currently serving as an interviewer-writer for Adult Swim, he's also a comedy-writing instructor for Second City. He was the Chicago city editor for The Onion A.V. Club where he provided in-depth daily coverage of this city's bustling arts/entertainment scene for half a decade. When not playing video games for work he's thinking of dashing out to Chicago Diner, Pizano's, or Yummy Yummy. His first career aspirations were to be a game-show host.