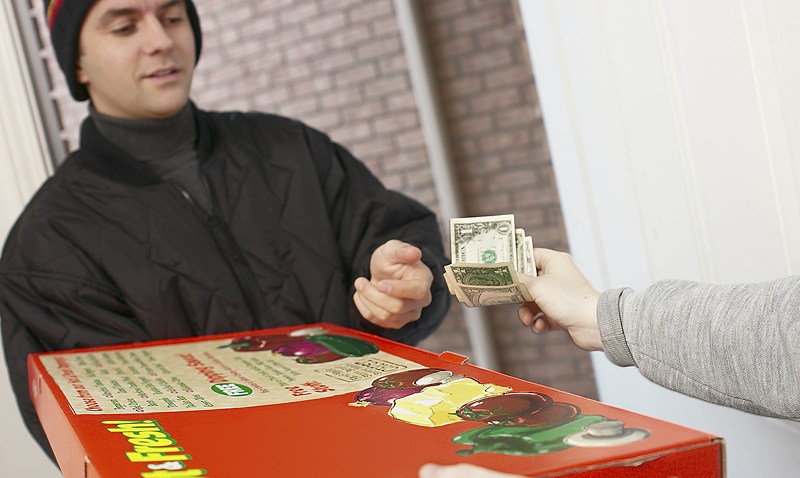 Once the weather starts cooperating and getting back to appropriately frigid Decemper temps, people will get back to doing what they should be doing this time of year: firing up Netflix and ordering delivery.

But if you run a restaurant and don't have a way for your customers to order online, you're missing out on a pretty painless way of scouting more orders.

Street Fight Magazine recently posted a handy list of seven tools restaurants can use to post their menus online, and they run the gamut from paid services costing $25 a month to ones that take a percent of each sale to ones that are completely free.
They're great, but, of course, these aren't the only ones out there. So I put the call out to the local restaurant sector and asked what tools they're using and would recommend.

Before diving into the list outright, Clint Garwood, a local consultant in this area (he reps NORI Chicago Sushi Bar) says his clients have tried "a lot of online ordering platforms" and offered these five tips via email:
Any online menu is better than no menu at all. Even if it is not a menu a person from which a person can place an order, having a basic picture (or even a scan) of the restaurant menu on a restaurant website is a very important first step.
Get working on making that menu interactive to enable online orders. Start working with the big guys as soon as possible, but understand the costs.
Look into software provided by your cash register company as an online ordering solution.
Research website developers and web designers to build a proprietary online ordering system.
Use social media to drive orders. A Facebook tab can become an online menu, and can be used to promote daily specials with a calendar (time-based posts, for example).
With that in mind, here are some that come recommended by the industry.
Wix.com is a "free DIY website builder... [that] offers a menu management feature that allows restaurateurs to easily integrate menus onto their websites, even [if you have] no technical experience," according to Emily Adams, an account coordinator at SHIFT Communications that, yes, reps Wix.com. But Wix has about 90,000 users in the Chicago area, many of which are restaurants.
There is, of course, Google Places. Joseph G. Jacobino, who owns and operates several restaurants, says it functions much like Yelp.

"Your restaurant will appear on the right-hand side of the search page. Sign up and add content. It's free... You may also use a website called Urban spoon, another free content-based website," he said.
Amar Modi, the COO of foodtoeat.com, says of that service: "Unlike Seamless or Grubhub, FoodtoEat charges no high percentages per order, just a low 10-cent fee... [it] even accepts catering menus and allows restaurants to upload pictures of each dish on their menu."
So, there you have it. With Street Fight, that's more than 10 possible ways for you to get your menu online. Now go be like Guy Fieri's favorite flavors: bold. Be bold and investigate what the best fit is for your business.
David Wolinsky is a freelance writer and a lifelong Chicagoan. In addition to currently serving as an interviewer-writer for Adult Swim, he's also a comedy-writing instructor for Second City. He was the Chicago city editor for The Onion A.V. Club where he provided in-depth daily coverage of this city's bustling arts/entertainment scene for half a decade. When not playing video games for work he's thinking of dashing out to Chicago Diner, Pizano's, or Yummy Yummy. His first career aspirations were to be a game-show host.