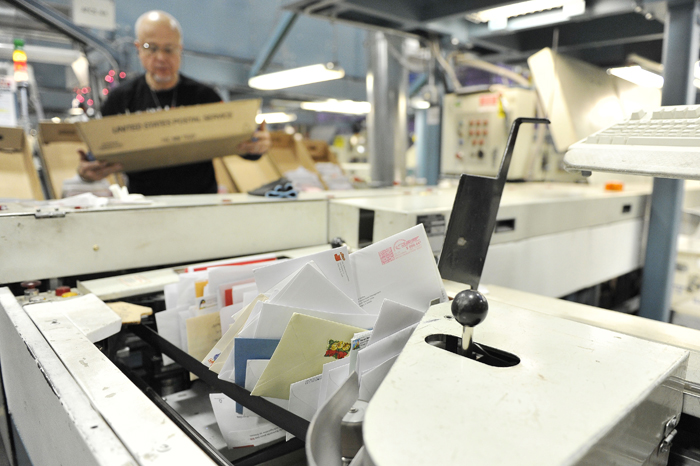 What tools are you using to organize, share and manage your business?
It's an entrepreneur's constant battle to keep up with the creative flow of ideas, of operations, of schedules and of more ideas. Today's recipe for disaster, the computer plus the Internet, can create serious issues for any entrepreneur. Where do you collect your ideas (and remember to find them)? How should you communicate with employees, partners or interns? And when is that meeting again?
It's no secret that there's no one answer. Everyone has a favorite. But by informally polling 514 business owners, I thought it would be safe to say: what they said.
1. They don't need any more press, but the hands-down favorite of them all was Evernote. Most respondents shared the sentiment of Bum Bul Bee's Ashbey Riley: "I have no idea how I managed beforehand. There were little pieces of paper everywhere, lots of yelling when I couldn't find a phone number, [or misplaced] that awesome tip or recipe. It's a lifesaver." Download it to your phone and desktop and keep all of your notes, photos, transcriptions and audio files in the cloud for instant access anytime, anywhere. Turns out that some entrepreneurs even pay for its premium service, although the majority of what one can do in Evernote is free.
2. When it comes to scheduling, Google Calendar is king. "I have my personal appointments, child's activities and work stuff in one place," says Erin Krex of First Class Care. No one even bothered to mention a competitor who offers an alternative shared calendar in the cloud. SocialKaty.com's Katy Lynch says "Google Calendar is my savior! I like having my schedule all in one place, not numerous places. Google Calendar has never failed me." The interesting part? With all of Google's apps and docs, not one other Google product was mentioned in my poll. I found it interesting that the only Google product seemed to be worth its salt was what I lovingly refer to as the Goolendar.
3. Dropbox seems to be the fan favorite when it comes to file sharing. "Dropbox is the best tool I think I'm using right now," shared graphic designer Jessica Rosengard. "Not only do I get to sync files between multiple devices, but it allows me to share files easily with clients." The innovative sharing service seems to keep people coming; each time you share a folder with a non-user and they sign up to receive or open your file, you get more storage space for essentially adding a customer for them. And they make it so easy.
4. For project management tools, Teambox is the favorite newcomer. Many respondents remain loyal to Basecamp, but as far as ease of use and organization, Teambox won out. "I'm excited to explore the Gmail integration…it seems much more user-friendly than Basecamp," says Heidi Massey of The Nonprofit Connection.
5. Pen and paper still rules. Many of the heavier hitters (read: famous) entrepreneurs I heard from were quite low-tech in their quest to organize. They dropped iCal, Address Book, Teambox and Evernote and use plain old paper. Perhaps they're not keen on using the goods we know and love because they have assistants organizing their days for them, but it was refreshing to hear from so many of them that paper calendars and paper notebooks suffice.
Project management runners up were Oprius, WorkETC, and Simpleology.
Jill Salzman is currently growing her third entrepreneurial venture, The Founding Moms, the world's first and only kid-friendly collective of monthly meetups for mom entrepreneurs. A graduate of Brown University and law school, she started a music management firm and then launched a baby jewelry company before creating her current venture. Jill has been featured in national media outlets including People Magazine, The Chicago Tribune, Daily Candy Kids, NBC5 and WGN TV. She is the author of Found It: A Field Guide for Mom Entrepreneurs, a columnist for NBC Chicago, and she gave her own TED talk on 11/11/11. In her spare time, Jill enjoys kloofing, baking, and erasing her daughters' crayon artwork from the kitchen walls.