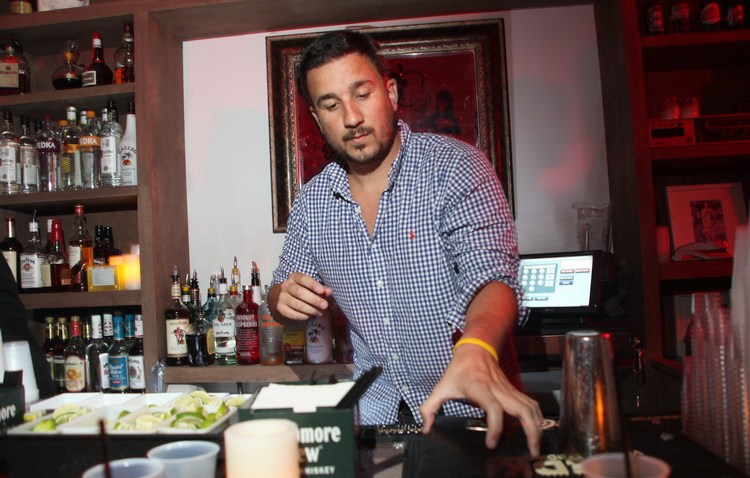 If an event happens once, it's a fluke. Twice, it's a coincidence. Three times and it's a trend. And folks, there's nothing the people who write about news like more than trends. They're so delicious and, sometimes, can actually predict what's to come – if they're actually trends.
Well, this year, we've seen Starbucks start slinging alcohol, KFC open a bar in Japan (really) and, well, it isn't exactly new, but Applebee's foray into this territory as Club Applebee's has been catching more media attention lately.
So, is this actually a trend? And is it something restaurant owners should start getting behind by the time 5 p.m. rolls around?
"Will more restaurants do this?," asked Tom Denari, president of Indianapolis- based advertising agency Young & Laramore. "The restaurant category is probably the biggest copy-cat industry around. If a few restaurants start having success with late night, others will certainly jump in, too. Menu items are copied. Ads are copied. Price points are copied. The $5 footlong changed the price point that everyone reacted to."
You could rush in and do it, but like everything else, don't half-ass it. Make sure it's a good fit for your brand. Make sure you get the proper staffing to handle these new duties – don't expect your maitre'd to be a gangbusters bartender.
"They have to look at it a bit like starting a new restaurant," said Denari. "It might not make money right away. They need to invest a bit before that particular day part takes hold."
Philip Chang, a partner at Carbon, predicts we're going to see more and more because "chains are simply catching onto what restaurants downtown have already been doing… [but] chains hire consultants to create cocktail programs that can also be quickly and easily made."
Another reason for doing this? When you have customers wait for a table, you send them to the bar. But, well, you shouldn't make people wait just so you can send them to the bar you built for this purpose.
Whether we call it a trend or not, it all comes down to the same thing: Business owners taking risks (even if others have done it first) and trying to maximize their revenue streams with the real estate they already have. And I'll drink to that.
David Wolinsky is a freelance writer and a lifelong Chicagoan. In addition to currently serving as an interviewer-writer for Adult Swim, he's also a comedy-writing instructor for Second City. He was the Chicago city editor for The Onion A.V. Club where he provided in-depth daily coverage of this city's bustling arts/entertainment scene for half a decade. When not playing video games for work he's thinking of dashing out to Chicago Diner, Pizano's, or Yummy Yummy. His first career aspirations were to be a game-show host.