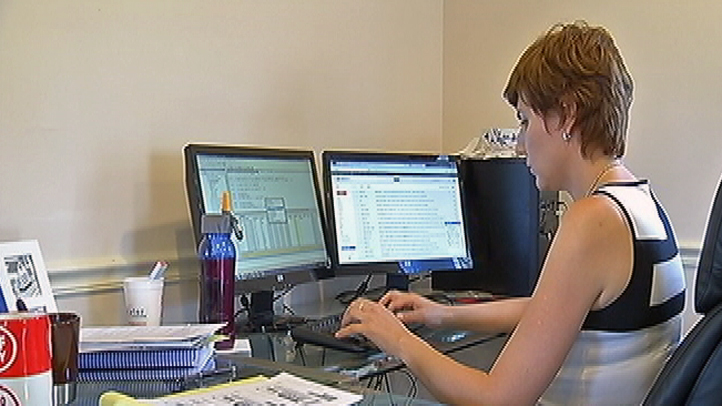 Do you "like" Facebook? Are you addicted to Twitter? Think you can trust the behemoth social media sites to play fair? Some businesses would say: think again.
Last week, music platform service Limited Run posted to its Facebook -- under the name Limited Pressing -- that it'd allegedly been paying for false advertising. That it had been fooled by the very outlet it trusted. See, Limited Run claimed that after paying for Facebook ads, Facebook was charging it for clicks, but it could only verify 20 percent showing up on their website.
Limited Run went so far as to build a proprietary analytics software to make sure its hunch wasn't just a hunch. It found that "about 80 percent of the clicks Facebook was charging us for, JavaScript wasn't on. And if the person clicking the ad doesn't have JavaScript, it's very difficult for an analytics service to verify the click. What's important here is that in all of our years of experience, only about 1-2 percent of people coming to us have JavaScript disabled, not 80 percent like these clicks coming from Facebook."
Since that didn't satisfy their curiosity, Limited Run was determined to build a page logger so that any time pages loaded, they could keep track of it. What did it find? "The 80 percent of clicks we were paying for were from bots. That's correct. Bots were loading pages and driving up our advertising costs."
NBCChicago has not reported on or verified this claim, but other's have.
Facebook didn't reply to its initial inquiry about it. But after a surge of coverage on the matter (from Wired to the New York Times), Facebook reached out to report that they've "seen no actual evidence of a bot swarm."
At the same time, a separate issue cropped up: Limited Run needed to change the name of its Facebook page. It used to go by the name Limited Pressing, and upon receiving its name change request, Facebook agreed to change it, but only if Limited Run agreed to spend $2,000+ per month in advertising.
What did Limited Run decide to do? Post Facebook's response onto its Facebook page, and then several days later, delete its account altogether. As of August 1 at 6:34 p.m., says Limited's Twitter account, that its Facebook page was gone.
Many small businesses continue to trust Facebook, Twitter and LinkedIn without question. We post, we pay, and we remain optimistic that these corporate behemoths will deliver a new, and bigger, audience than we could otherwise build ourselves. Whether Limited Run is telling the truth or creating a hoax to gain serious media attention, it brings to light the possibility that, intentional or not, these sites may very well be toying with our trust. It serves as a reminder that businesses need to understand fully what they're working with on these sites. We pony up hundreds, if not thousands, of dollars in advertising. Google Adwords and Facebook ads may very well be promoting us, but they may be profiting a bit more than they should. Small Biz Trends recently wrote about establishing trust with customers, but what about trust with businesses?
Make sure to understand exactly what's involved in your marketing efforts so that you can make each click count.
Jill Salzman is currently growing her third entrepreneurial venture, The Founding Moms, the world's first and only kid-friendly collective of monthly meetups for mom entrepreneurs. A graduate of Brown University and law school, she started a music management firm and then launched a baby jewelry company before creating her current venture. Jill has been featured in national media outlets including People Magazine, The Chicago Tribune, Daily Candy Kids, NBC5 and WGN TV. She is the author of Found It: A Field Guide for Mom Entrepreneurs, a columnist for NBC Chicago, and she gave her own TED talk on 11/11/11. In her spare time, Jill enjoys kloofing, baking, and erasing her daughters' crayon artwork from the kitchen walls.