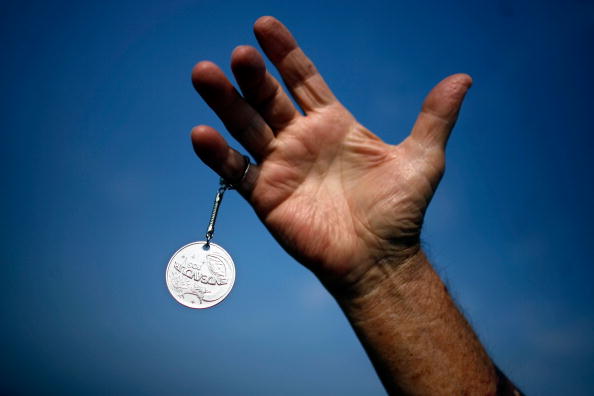 Everyone's getting into the loyalty-program game. Even Walgreen's, a longtime holdout, has pulled up a seat to the loyalty card game that's been going on since, well, seemingly time immemorial. But is it right for you?
That all depends, and it really isn't as complicated as it might seem. Especially since Grow Smart Biz has a five-question quiz to take in determining whether to start a program -- and if so, what kind.
The most important ones come first:
Would your customers benefit from a tiered membership program? You know these programs: the more you spend, the bigger the savings or rewards. The successful ones are simple and engaging: spend $50, get a $10 coupon to use during the next 30 days; spend $100, get a $20 coupon, etc.

What exclusive rewards would be most engaging? This is where you can get really creative! You could try a "surprise and delight" tactic, in which you reward your best shoppers with something truly special, like a gift card, free product, or special event. Other ideas: samples, early access to a sale or product, after-hour shopping or VIP parties, etc.
Oftentimes, some companies will start a program like this just to say they have one to keep up with the digital Jones. And the result of that? It's useless and embarrassing and could hurt you.
Or as a recent piece in the Harvard Business Review asserts: "data is useless without the skills to analyze it." And according to a survey cited in the HBR piece, "more than 60 percent of respondents said their employees need to develop new skills to translate big data into insights and business value." The same could be said of tools, too. If you launch a loyalty program only to help save your customers some money and you aren't getting any insights into their habits and behavior, you're sort of missing a golden opportunity, as our former mayor would put it.
So if you decide to do one of these programs and think you can manage the data pouring in, do yourself one big last favor and check out this Fast Company piece detailing five best practices.
David Wolinsky is a freelance writer and a lifelong Chicagoan. In addition to currently serving as an interviewer-writer for Adult Swim, he's also a comedy-writing instructor for Second City. He was the Chicago city editor for The Onion A.V. Club where he provided in-depth daily coverage of this city's bustling arts/entertainment scene for half a decade. When not playing video games for work he's thinking of dashing out to Chicago Diner, Pizano's, or Yummy Yummy. His first career aspirations were to be a game-show host.