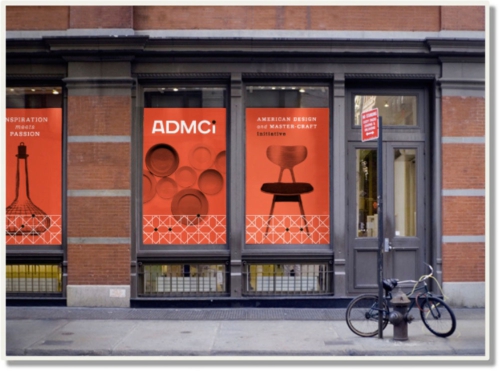 ADMCi stands for the American Design and Master-Craft initiative, and it's a new school on Wacker that bills itself as "the school for digital craftsmanship." It's just down the river from 1871, incubated in creative agency Manifest Digital's space, and by "new," I mean brand-spanking new. It cropped up over the summer and is the brain child of folks who have taught at DePaul, IIT and Starter League.
So, what does this have to do with entrepreneurs? Actually, plenty.
Jim Jacoby, the driving force behind ADMCi and its founder, said in the press release for the school, "Our goal is to help professionals in the digital industry become better at connecting consumers, friends, and conscientious citizens. Anyone who knows me knows this has been top of mind for years. I'm thrilled to be able to dedicate my full attention to it."
Last week, I had an impromptu chat with Jacoby about ADMCi and its goals of better connecting with people, and in that pursuit, Jacoby says he also wants to include people who are eyeing a career pivot. Talking more specifically but also more generally, that means people who are maybe seven or eight years out of college, have gone down the path their career has taken them and maybe are rethinking that trajectory and considering other options. Not that potential students can expect job placement, but with highly focused classes firmly rooted in content strategy, interaction and user design and the possibility for independent studies with mentors, we're talking about hardcore real-world experience you'll be shepherded through having. And if you're serious about making that change, the tuition is pretty reasonable (in the $1,000 to $3,500 range for a bootcamp or quarter-length class, respectively).
Obviously, the school is still new and gaining speed, so I'd expect these offerings to become more varied and abundant. But even in its nascent stage, and judging by who its instructors and guest lecturers are (for example, Inc. Well contributor Andy Crestodina), ADMCi is something to watch. Or even better, take part in. If you're so inclined, go check it out.
The school has locations in Madrid, Milwaukee, San Francisco, St. Louis and Chicago.
David Wolinsky is a freelance writer and a lifelong Chicagoan. In addition to currently serving as IFC's comedy, film, and TV blogger, he's also a comedy-writing instructor for Second City and an adjunct professor in DePaul's College of Computing and Digital Media. He was the Chicago city editor for The Onion A.V. Club where he provided in-depth daily coverage of this city's bustling arts/entertainment scene for half a decade. His first career aspirations were to be a game-show host.