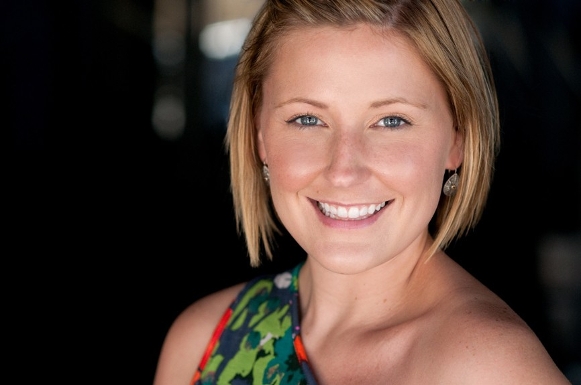 Making your clients look good is critical for every entrepreneur. Pop Beauty Co-Founder Ashley Condron knows this. As a professional hair stylist in Chicago, she provides beauty lessons, training seminars and styling services. Ashley shared her thoughts on building an attractive business model to match putting your best face forward.
What inspired you to launch Pop Beauty?
Ashley Condron: After a few years on our own, Pop Beauty was created when my business partner, Rachel Reiman, and I began consistently working together on various jobs throughout the Chicagoland area by providing our hair and makeup services. We found we had a similar style and our work complemented one another. Now, Rachel heads the makeup division of our business and I run the hair segment of the business. We do on-site jobs such as weddings, fashion shows, photo shoots and commercials. We have a talented group of hair and makeup stylists who boast impressive backgrounds and have all gone through our Pop Beauty seminars, learning both hair and makeup. We believe in working with well-rounded individuals who continue to build their own business while also being a valuable part of ours.
How does your company stand out among other beauty-focused businesses? What do you do to differentiate yourself from the competition?
Ashley Condron: I believe we stand out because our strong background and our down-to-earth personalities keep people calm during very important times in their lives. We stay current with fashion and continue to learn and teach the newest trends every season. The beauty industry is not a place that allows you to get comfortable. I constantly find myself in different settings having to do something new. This has improved my skill set as a stylist while also learning how to comfortably adapt to any situation.
What are the advantages and challenges of working with a partner?
Ashley Condron: Having a business partner is like being in any significant relationship: it takes work. You need to learn to compromise and hear the other person's opinions as well as their concerns. It can be challenging because you are dealing with two people who have their own opinions and may not always see eye to eye. But instead of looking at that as a downfall, I see it as a positive and very important detail of our business. We are very open-minded and care about the thoughts and input of our team as well as our clients. I find that having a business partner is very beneficial to Pop Beauty because we have two people who can collectively bring their expertise and highlight their strengths, which ultimately makes us a well-rounded company.
How do you manage the seasonality of your business to ensure you have a steady stream of clients?
Ashley Condron: The variety of jobs we work on keep us busy throughout the year. Weddings are a huge part of our business, but when the wedding season dies down, many other companies begin focusing on building their businesses. This in turn allows them to book us for more photo-shoots, headshots and commercials for websites and advertisements. This is also when fashion designers begin working on the next season long before it approaches. This keeps us busy from season to season with fashion shows. We also focus on teaching our Pop Beauty seminars during slower times throughout the year. We spend any down time building our team and teaching individuals who show interest in the industry. When we have the time, we are always evaluating and working to take our business to the next level.
What has been the most challenging part of creating your own company?
Ashley Condron: The most challenging part of creating my own company was taking the initial leap into unfamiliar and uncertain territory. I don't think there's an owner's manual that can tell you the perfect time or proper way to run a business. People can give you advice and guidance, but ultimately it has to be something you're passionate about and something you believe you can excel at. And like any job, it is a work in progress. I believe you'll find out the most about any business by jumping right into it and learning as you go. There are many times you have to take risks and make mistakes in order to learn every aspect of the business. It may be difficult, but those experiences will make you well-rounded and at the end of the day, make your business stronger.
What's the best business advice you've received?
Ashley Condron: I think the best business advice I ever received is to not view other people in this industry as your competition. Learn what you can from different people and be open to teaching them what you know as well. There is more than enough work to go around, so build great relationships throughout the industry. The best jobs I have ever received have been through other amazing stylists who felt comfortable leaving their clients in my hands. There is no bigger compliment then to know you are a trusted and well-respected stylist throughout the community.
Do you have any suggestions for other entrepreneurs in the beauty industry?
Ashley Condron: The most important thing to keep in mind is that things will never happen exactly the way you expect them to. Sometimes you fall into something and it completely reshapes your career. It may not have even been a direction you would have actually ever considered. Push yourself out of your comfort zone and be open to all different possibilities. Be true to yourself and your style. This will allow you to attract the type of clientele that is most complementary to your work.
Rachel Gillman has an insatiable appetite for dining out and an obsession with the restaurant industry. She's also fascinated by entrepreneurs and enjoys uncovering the story behind building a business from scratch. You can follow her on Twitter @RachelGillman.