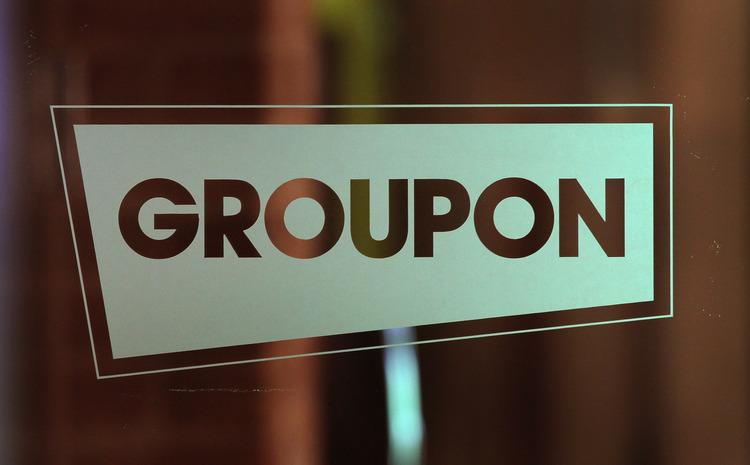 If nothing else, Groupon knows how to put on a good show. No, not that CBS sitcom pilot, Friend Me, that was picked up back in January. Now that the company has had its turn as a punching bag for months and months, some critics are now actually seeing Groupon's future as bright. Sparkling, even.
"Groupon is tackling a massive multibillion market," Barclays Capital Analyst Mark May told NBC in an interview earlier this week. "We think that growth in mobile smartphone adoption is going to be a tailwind for the company for several years."
How big a tailwind? Well, May thinks Groupon's stock price will ascend to $27, but it's still got a ways to go. As of press time, it's at $12.44. So, recovering slowly from the bumps in the road earlier in the year.
Maybe that is the theme in Groupon's next transitional period, though: cautious optimism.
Because, well, say what you will about Groupon, but it is attracting marquee-caliber big names. The latest is Amazon executive Vinayak Hedge, who All Things D is reporting will be joining Groupon as its new vice president of engineering. Hedge will be joining other Amazonians like Kal Raman, Jason Child and Jeff Holden.
So, as Groupon is going deeper into Amazon, maybe it, too, will find its way out of the woods?
David Wolinsky is a freelance writer and a lifelong Chicagoan. In addition to currently serving as an interviewer-writer for Adult Swim, he's also a columnist for EGM. He was the Chicago city editor for The Onion A.V. Club where he provided in-depth daily coverage of this city's bustling arts/entertainment scene for half a decade. When not playing video games for work he's thinking of dashing out to Chicago Diner, Pizano's, or Yummy Yummy. His first career aspirations were to be a game-show host.