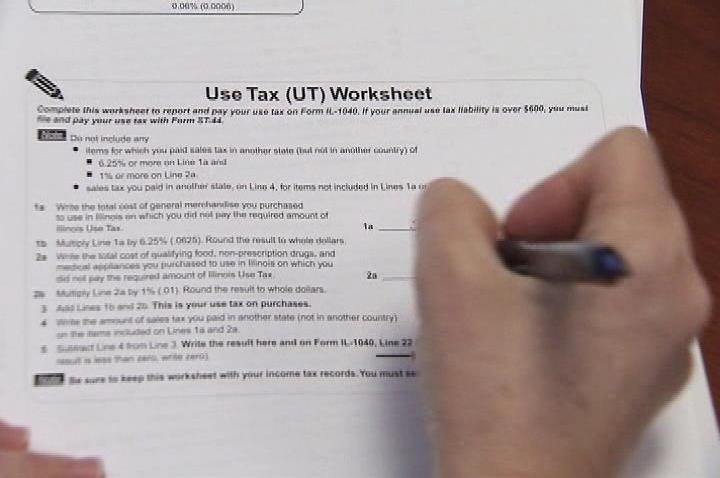 If you're cursing the tax man this week, you aren't alone in this time zone. According to a report released Thursday by the Pew Center on the States, Illinois is among the 26 states doing an unsatisfactory job of tracking the performance of corporate tax subsidies or how these breaks perform with regard to creating jobs.
The AP breaks it down further: "Illinois, which is struggling with a multibillion-dollar budget deficit, has drastically increased its tax break commitments since the economy started to stall, offering $272.7 million in 2010, up from $63.7 million in 2006. It also has engaged in highly public — and costly — bids to retain major companies that have threatened to leave. It agreed last year to a package of $330 million in tax breaks for Sears Holding Corp. and two companies that operate Chicago financial exchanges, CME Group Inc. and CBOE Holdings Inc."
The issue here, according to Marcelyn Love, a spokesperson for Illinois' Department of Commerce and Economic Opportunity, is that "companies applying for tax breaks through Illinois' primary incentives program have to have an outside audit showing they created the promised jobs before they receive the credit." And the only companies eligible for such audits are those threatening to leave the state. So if you're staying in Illinois, who knows what the heck is going on there?
Read more over at the AP.
David Wolinsky is a freelance writer and a lifelong Chicagoan. In addition to currently serving as an interviewer-writer for Adult Swim, he's also a columnist for EGM. He was the Chicago city editor for The Onion A.V. Club where he provided in-depth daily coverage of this city's bustling arts/entertainment scene for half a decade. When not playing video games for work he's thinking of dashing out to Chicago Diner, Pizano's, or Yummy Yummy. His first career aspirations were to be a game-show host.