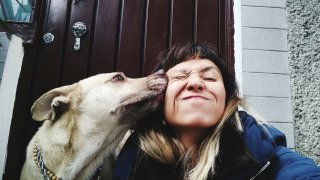 Millions of college graduates are preparing to enter the job market in the coming months, but some may find their first entry-level salary doesn't pay as much as they'd like. According to ZipRecruiter's Job Market Outlook for Grads, the two most common industries grads go into right out of school are food and beverage (where restaurant workers make an average of $13 per hour) and retail (where salespeople make an average of $12 per hour).
If you're a recent grad yourself, wherever you end up, it might be worth considering a side hustle. While everyone's life circumstances are different, you might have a bit more free time now that you've completed your studies.
There are many benefits to having a part-time gig. It can help improve your existing skills or teach new ones to put on your resume. It can help grow your network of potential employers. And it can give you an "extra cash flow," says Marguerita Cheng, a certified financial planner and CEO of Blue Ocean Global Wealth. "That cash flow can be used to pay off debts, build an emergency fund, maybe [make] a down payment on a car."
Depending on your hustle, you could end up earning "$25 an hour or more," says Kathy Kristof, founder and editor of Sidehusl.com.
Here's how to find your best hustle and dive in.
'Everything, anything' can be a side hustle
These days, "everything, anything" can be a side gig, says Kristof, adding that it should "fit your skills, it should fit your ambitions, or it should just fit the things that you love."
Here are a few in-demand services, as well as out-there gigs, to consider:
Virtual assistants are in demand for a wide array of services, ranging from scheduling and administrative work to social media marketing to finances. Virtual assistants on Upwork charge as much as $85 per hour.
Social butterflies can offer their socializing services on sites like RentAFriend.com, where people hire "friends" to attend events like concerts or parties with them, or simply for a chat over Zoom. Many charge $10 per hour, according to the site.
"My favorite Fiverr listing, I think, was put a hex on your ex," says Kristof. People who offer the service promise to "remove all the dark, negative energy around you" or cast protection spells to ward off evil. They charge as much as $180 per spell.
Get ideas online
To start getting ideas of the kinds of services you can offer, check sites like Sidehusl.com, which lists the many gigs you can dive into according to your interests and reviews the sites on which you can do them.
You can also start following blogs or podcasts from experts like Nick Loper, Daniella Flores, Chris Guillebeau and Latasha Peterson. Or, try perusing sites like Fiverr, TaskRabbit and GigSalad to see the types of services people are offering in your field of interest.
For example, search "reading" on Fiverr and you'll find experts offering to beta read a novel as well as read your palm.
Don't forget about taxes
One thing to keep in mind as you dive in: Make sure you're setting aside enough money to cover taxes, says Cheng. These include federal, state, local and self-employment taxes. Experts recommend setting aside at least 30% of your earnings to cover taxes.
You'll typically need to pay your freelancer taxes quarterly. You can use the IRS's Form 1040-ES to figure out how much you owe. Otherwise, check with your state's department of labor website to see what your tax obligations might be.
Check out:
5 U.S. employment laws every person entering the job market should know
How to negotiate your first salary, according to a career coach
10 jobs with the best future outlook for college grads—some pay more than $100,000 per year
Sign up now: Get smarter about your money and career with our weekly newsletter
Copyright CNBCs - CNBC