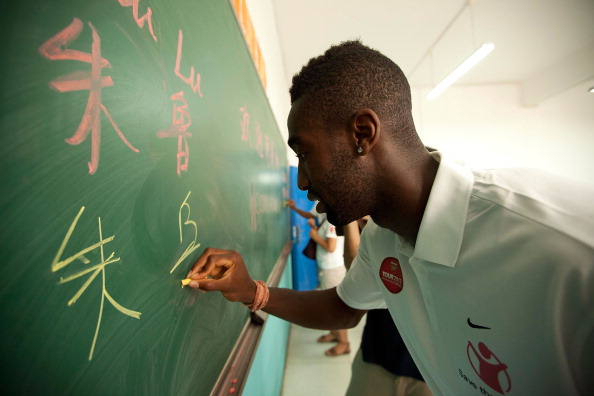 Copywriters have long struggled with this dilemma: everybody's a writer. The Internet has opened the door to all comers.

It brings to mind a funny commercial a recruiting firm ran a few years ago. A professional tennis match is in progress. Suddenly, the crowd descends from the stands, all frantically swinging rackets and overrunning the court. Mayhem ensues.

Welcome to the new media.
There's one problem. If the media is going to have its pick of this vast new talent base, schools will have to return to teaching the fundamentals.
Here's what I mean. I hired an account coordinator with a degree in journalism from an Ivy school. Although a recent grad, he had internship experience and decent writing samples. I put him on an account that required basic writing tasks, such as a conference report.

Agencies typically issue these as a follow-up to client meetings. The account person recaps who attended, what was discussed and next steps. Apparently, this was out of scope for our guy, even though we gave him examples. His sentences were clumsy. Thoughts didn't connect.

After a few tries on PowerPoint proposals (what college kid can't write bullet points?) and other such things met with similar results, we decided to part ways.
Because this wasn't my first encounter with poor writing skills, I did something I've never done before: I called his professor. My former employee listed him as a reference. He heads up an acclaimed journalism program, so, I thought why not go to the source?
The man who returned my call was highly courteous. I explained I had hired someone from his program. I kept the person's name out of it but said, "I'm curious. How does one successfully complete the academic requirements for a degree in journalism and not have the common-sense skills needed to write basic business correspondence?"

He said something astonishing: "I don't know. If they can't write after four years in college, there's not much I can do with them."
No kidding!

There's not much I can do with them, either. Which brings me to my current dilemma: my own college freshman. She also attends a good college. This is a kid who aced physics on her first try. I didn't even attempt science at that level. But writing gives her hives.

I've helped her -- and numerous classmates -- through high-school papers, college application essays and now college-writing assignments. The journalism professor was right, but he needs to back up his timeline. Good writing skills start long before college. How about diagramming sentences? My kid was never taught this. How about writing an outline? Nope. And she and her friends went to Catholic schools!
So what does this mean for business? If you believe, as I do, that writing skills translate to thinking skills, we could be in trouble.
Brooke Lighton is a principal at Connascent, Inc., a branding and sales consulting firm based in Chicago. Brooke is a native New Yorker who started her career as a science writer at Memorial Sloan-Kettering Cancer Center. She segued into advertising, working first as a copywriter at Ogilvy & Mather and later as a Group CD at Foote Cone & Belding. In 1988, Brooke launched her own agency, Lighton Colman. She is a principal and heads creative services for Connascent, a branding and sales consulting firm. You can see their work at www.connascent.com.