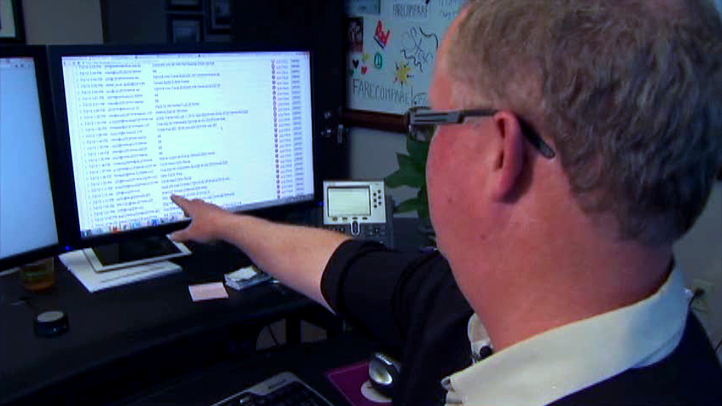 You know the email signature, that little line or two of text at the bottom of messages you send out or get? It might say, "Sent from my iPhone" or some sort of cutesy ironic variation on it ("sent from my iPod Classic")? At the very least, it should have your contact information so people know how to get a hold of you if they want.
That means your name, your number, your website, your Twitter or Facebook, your LinkedIn. But what else? And how do you guarantee people even see it? The signature I use for freelance writing is pretty blunt and to the point and easy to spot – it's always at the bottom – but sometimes people miss it. I'm not sure how to fix that problem (if you know, I'd love to hear it), but the Intuit Small Business Blog [http://blog.intuit.com/marketing/use-your-email-signature-to-grow-your-business/] has a pretty snazzy checklist of things you can include to help your business get noticed.
Note I said "can." Don't feel like you need to put all of them in your signature. In fact, don't. On a recent business trip to LA in June, I was handed a card from an upstart gentleman who wanted something from me – it's never clear what people want when they hand you their card and just disappear – and it was overloaded with every imaginable way to get a hold of him. What he did, basically, was bury the lede, as we say in the writing game, or make it impossible to know what the best way to get in touch with. It's pretty common for people nowadays to have multiple email addresses, but, really, do you check all of them every single day?
Keep that in mind when looking over Intuit's list, but here's a couple that I think are most applicable to entrepreneur folk:
• Twitter and Facebook links (plus a brief follow/like us message)
• A sales pitch or special offer, such as a link to a new product
• An invitation to receive your newsletter
• A link to a webinar or event
But, basically, Intuit makes the point here that "you know your customers the best, so use your email signature to offer them a little something extra every time you communicate via email."
One other thing: Don't use images, because "many email systems automatically strip these away, anyway or turn them into oddball attachments." Keep it simple, and keep it to the point. That way you can keep having an email list to send stuff out to.
David Wolinsky is a freelance writer and a lifelong Chicagoan. In addition to currently serving as an interviewer-writer for Adult Swim, he's also a comedy-writing instructor for Second City. He was the Chicago city editor for The Onion A.V. Club where he provided in-depth daily coverage of this city's bustling arts/entertainment scene for half a decade. When not playing video games for work he's thinking of dashing out to Chicago Diner, Pizano's, or Yummy Yummy. His first career aspirations were to be a game-show host.