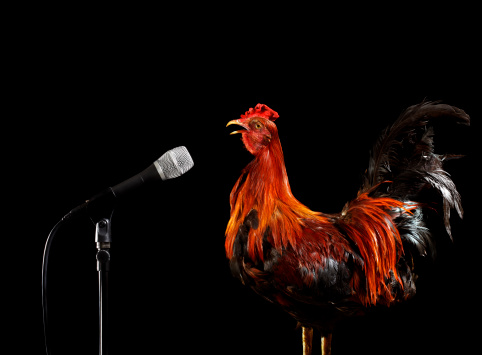 Ah, the ebbs and flows of the entrepreneurial life.
Some days you're too busy to eat a decent meal and other days seem to go on forever as you conjure up ways to drive business to your door.
You already know a regular cadence of activities such as email and newsletters is the best way to keep your business top of mind. Yet marketing tends to fall off the to-do list when you've been busy fulfilling orders and keeping customers happy.
Perhaps you've let a few months slide between newsletters or email and now you want to re-engage your customers. Regardless of the lapse in time, you can still pick up where you left off. Yet more importantly, you want to be able to keep up regular communications and avoid the start-and-stop cycles altogether.
Before you dive back into email marketing tactics, here are some tips for reengaging your audience after a hiatus so you can keep the engine stoked for the long haul.
1. Set up a schedule and put ticklers in your calendar so you'll allocate 15- to 30-minute increments of time each week to develop content.
2. Map out your content for the next three months before you reactivate your email marketing. Be sure to include a balance of news blurbs, tips, seasonal information and offers.
3. Scale back the length of your newsletters if you're struggling to come up with fresh content. It's better to regularly communicate through short emails that can be read in less than five minutes.
4. Write down or record every idea. Ideas may hit you while standing in line or waiting in traffic so use your smartphone's recording application to capture them before you forget.
5. Create a customer spotlight. This puts the focus on the customer and shows the benefits of your products in action.
6. Ask customers to weigh in on topics of interest.
7. Create short and interesting polls that can be featured in one issue with a follow-up story in the following issue.
8. Run contests with worthwhile rewards so customers will participate and pass along your email to their friends.
9. Use compelling images. Our eyes naturally go to pictures so think awesome visuals a la Bing versus boring and overused clip art.
10. Link your content to newspaper headlines for a more engaging local angle while demonstrating your subject matter expertise.
Steve Robinson is Constant Contact's small business expert in Illinois and Wisconsin. A knowledgeable marketing expert with 30 years of experience, Steve has helped thousands of small businesses, associations, and nonprofits develop and implement effective email marketing, social media and online survey strategies. A popular speaker and educator, Steve gives small businesses and nonprofits the tools, techniques, and strategies they need to grow and expand their business and to maximize the power of relationship marketing. Steve's experience in small business ownership, business development, sales, and fundraising help associations, small businesses and nonprofits achieve success.