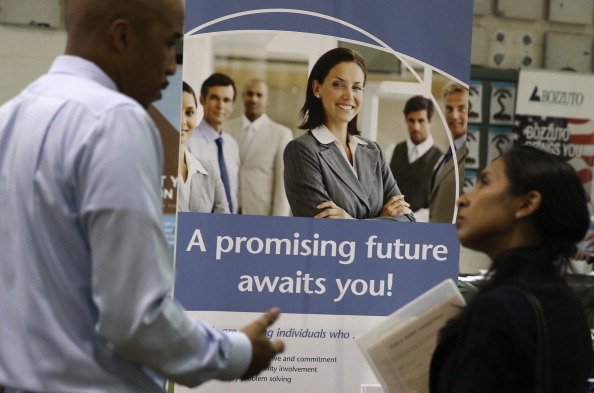 Blogging4jobs.com has just posted its second annual list of 12 best and worst recruiting videos, and I thought I'd just weigh in with some additional takeaways. It's useful to look at what you do and don't want to do — especially since there's a lot riding on a recruiting video, namely, your company.
Jessica Miller-Merrell points out that a good recruiting video "should showcase the company giving a clear depiction of the right kind of candidate and what the company is all about."
What that means will differ depending on who your company is, what your message is and how comfortable you are with being yourself. I don't think this is a case where production values matter most. Certainly, they are nice, and it says that your company has a lot of money, but what's more important still is representing yourself in a sincere way to your audience. Not just sincerely, but truthfully and honestly. Earnestly.
It isn't just taking your job listings and treating them as a script. It's sitting down and thinking and talking with your colleagues about what it truly is that makes your company special. There's a large element of selling, sure, but this is where the age old storytelling maxim "show, don't tell" is supremely important. Don't tell people you're unique (in fact, never use that word, as it's overused to the point of it being meaningless), show them how. Show them why.
And show them why they may want to pass the video along to someone else who it could be relevant for. Recruiting is just another form of advertising, only instead of selling a product or service, you're selling people on exploring job listings with you. It's much like applying for a job, where you're really applying for an interview — you're asking for people to want to start the conversation on their part.
So how do you do that?
I often refer back to something I heard Andy Wiedlin, then-BuzzFeed's chief revenue officer, say last year during Social Media Week, that things go viral due to the intersection of "relevance and timeliness." Which is a roundabout way of saying, I suppose, that when you're sitting down and mulling your company, you should also think why it's relevant to people right now, and what's timely about the jobs you're looking to fill.
After all, that's where people will be coming from when they hit "play" on your video.
David Wolinsky is a freelance writer and a lifelong Chicagoan. In addition to currently serving as IFC's comedy, film, and TV blogger, he's also a comedy-writing instructor for Second City and an adjunct professor in DePaul's College of Computing and Digital Media. He was the Chicago city editor for The Onion A.V. Club where he provided in-depth daily coverage of this city's bustling arts/entertainment scene for half a decade. His first career aspirations were to be a game-show host.