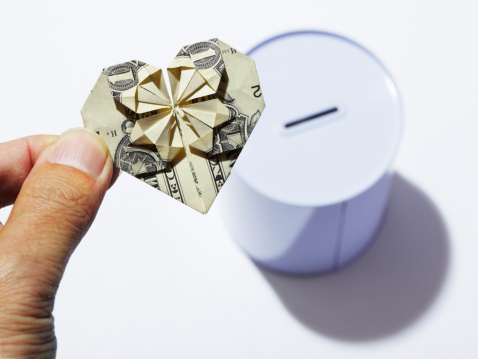 Very few of us think about the possibility of getting funded when we launch our companies. And once we figure out that we need money to help our companies grow or scale, most of us don't know where to start. I've worked with hundreds of savvy business owners who know the ins and outs of running a company. But luring the interest of investors? That's a whole new ballgame.
Having been courted by venture capitalists and having met angel investors but never having sought either out, I recently made it my business to find entrepreneurs who've given up some equity in their companies to receive funding, and to speak to investors who regularly seek out fundable businesses. It seems pretty clear, from talking to both sides, that convincing someone to hand over the green is no cakewalk. It takes perseverance. It takes persistence. And there are no two ways about it: With few exceptions, this shouldn't be anyone's first choice.
If you want to dive in, here are several suggestions from folks in the know:
1. Understand exactly what your pain point is. If your business fixes something for a customer or client, what exactly does it fix? And why does your business solve that problem? Perimeter Advisors' Karin O'Connor instructs that founders should be "very clear about the problem you're solving for customers -- why it's painful for them and why yours is the best solution." Even if your company is very much like another, be clear on why you're one-upping the competition.
2. Show investors you believe in your idea. The Illinois Venture Capital Association's Maura O'Hara offers that you should "invest in the business yourself. It shows that you're all-in without a safety net." Show your commitment by asking friends and family to invest. Why? "When you've put your personal relationships on the line by asking for financial backing," says O'Hara, that shows investors you mean business.
3. Be prepared with an analogy. It's not enough to explain what your company does, even if you've boiled it down to the bare bones. Ariane Fisher, founder of StoryMixMedia, suggests to "have an analogy. It's better than an elevator pitch. It's simple, and it's quick." You paint the best picture by comparing your company to other companies, and it gives a visual where a linear story may not.
4. Know that you matter more than your product or service. "The jockey is just as important as the horse," shares hiredMYway.com's Founder/CEO Matt Mosher. "Many entrepreneurs believe the product is going to be the dictator on whether or not they get investment when in many cases the entrepreneur is more important than the product itself. An idea is only as good as the person executing on it." At the same time, overselling your importance can greatly reduce investors' interest, too. Confidence, not arrogance, is key.
5. Patience? Still a virtue. "Seeking funding can be a difficult process, especially in this current economic climate. What may appear as obstacles are just new learning opportunities that will pay off if you continue to work hard and persevere," offers TheDealLeague.com's Sean Gannon. Whether or not you need the money yesterday, finding funding is no cakewalk -- nor should it be. Most funded entrepreneurs I talked to were told "no" at least ten times as often as they heard "yes." Your company may be the best in the world, but investors have seen a lot of companies just like yours, too.

6. Avoid venture capital and angel investors for as long as you can (and if possible, forever.) GiveForward.com's co-founder Desiree Vargas suggests entrepreneurs "bootstrap as long as possible to build momentum and prove their model. It makes funding conversations so much easier and helps with valuation." There are alternatives, too. Matchist.com's Stella Fayman suggests that "many resources are available that are not commonly known and may require some digging. The SBA gave out over $90 billion in loans last year and micro-loans can be up to $50,000. Both of these don't require giving up equity. People talk about VC and angel money, but in the whole scheme of things, that kind of fundraising is a tiny, tiny minority of how real businesses get funded...and people fixate on them too much instead of exploring other options."
Jill Salzman is currently growing her third entrepreneurial venture, The Founding Moms, the world's first and only kid-friendly collective of monthly meetups for mom entrepreneurs. A graduate of Brown University and law school, she started a music management firm and then launched a baby jewelry company before creating her current venture. Jill has been featured in national media outlets including People Magazine, The Chicago Tribune, Daily Candy Kids, NBC5 and WGN TV. She is the author of Found It: A Field Guide for Mom Entrepreneurs, a columnist for NBC Chicago, and she gave her own TED talk on 11/11/11. In her spare time, Jill enjoys kloofing, baking, and erasing her daughters' crayon artwork from the kitchen walls.